Federal court rules that financial firms must cooperate with AFCA | Insurance Business Australia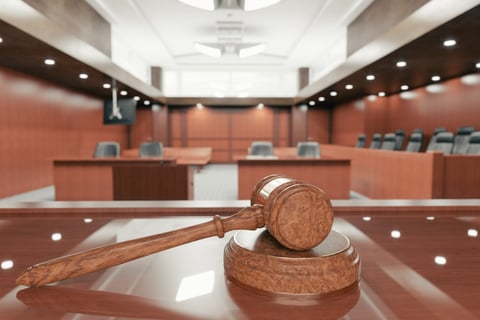 The Federal Court of Australia's latest ruling has reaffirmed the legal requirement that financial firms in the country must cooperate with the financial industry's dispute resolution body, the Australian Financial Complaints Authority (AFCA).
The Federal Court ordered home finance companies General Commercial Group (formerly known as Urban Commercial Group) and Eden Capital (Australia) (formerly known as Southside Lending Services) to each pay a $50,000 as penalty for failing to cooperate with AFCA. It also ordered General Commercial director Dale Brendan Heremaia and his son, Eden Capital director Benjamin Eden Heremaia, to pay $30,000 and $20,000, respectively, for their roles in the contraventions.
Justice Downes ruled that the conduct involved in the case "undermined the effective operation of AFCA's processes and the resolution of the complaints by the consumers."
Specifically, the respondents had:
Failed to provide documents and information requested by AFCA
Commenced proceedings against complainants and an AFCA staff member
Had been uncooperative in communications with AFCA
Initially failed to pay an AFCA determination
Failing to cooperate with AFCA breached the National Consumer Credit Protection Act, the judge found.
"Cooperation by AFCA members with AFCA is important to the effective running of the AFCA scheme," Justice Downes said.
AFCA welcomes Federal Court's ruling
AFCA Chief Ombudsman David Locke welcomed the court's reaffirmation that Australian financial firms must cooperate with the dispute resolution body.
"The vast majority of the members of our external dispute resolution scheme do work in partnership with us, and this is to the benefit of firms as well as consumers," Locke said.
In 2021-22, AFCA received more than 70,000 complaints, most of which were resolved by agreement between complainants and firms with its help. It issued around 5,000 formal decisions in cases where the parties could not reach an agreement.
"AFCA recognises that a financial dispute can be stressful, but we require all parties to engage with our staff and each other in a cooperative and respectful manner at all times," Locke said.