Federal Government yet to respond to cyclone report | Insurance Business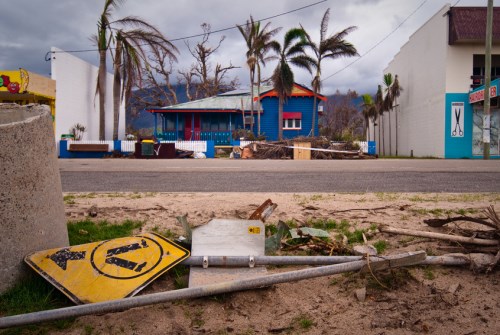 The Turnbull government has yet to issue its response to a report released by the Northern Australia insurance taskforce a year ago, to the growing frustration of the insurance industry.
The report explored the establishment of a government mutual to deal with natural disasters in the Top End, which it found would cost taxpayers from $2 billion to $5 billion.
In a report handed to the federal government in November 2015, the taskforce, headed by former Treasury official Mike Callaghan, rejected the idea of government intervention in the insurance market. A number of Queensland Coalition MPs, meanwhile, have been pushing for some sort of intervention, including a reinsurance pool instead of a government mutual.
A spokesman for Financial Services minister Kelly O' Dwyer said it is unlikely that the response would be made before next month's federal budget.
Want the latest insurance industry news first? Sign up for our completely free newsletter service now.
Insurers meanwhile, are against a government mutual or a reinsurance pool, and are pushing instead for mitigation in cyclone and flood-prone areas.
"The impact of Cyclone Debbie and the flooding in Queensland and northern NSW reinforces the taskforce's key finding that mitigation is the only sustainable way to address household insurance prices in cyclone-prone areas," an ICA spokesman said in the report.
"The report also supports the industry's argument that government intervention would not address the cause of the issue and could cost taxpayers billions of dollars."
A spokesman for
Suncorp
said there is a need for the federal government to respond to the report's findings.
"It's time for the government to act and uphold the findings of this and numerous other inquiries that have recommended shifting funding towards mitigation," the spokesperson said.
Related stories:
Social cost of pricey premiums to undergo JCU probe
Insurers are "rubbing our noses in it" – Councillor
Federal government urged to improve insurance affordability
Industry body defends high premiums in the Far North