Female leaders are key to business' success – CEO | Insurance Business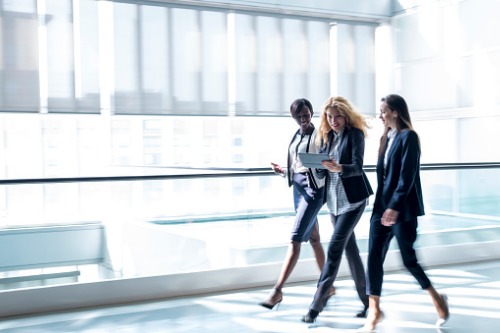 As Australia celebrates International Women's Day, World Travel Protection (WTP) chief executive officer Adrian Leach advises businesses to see workplace diversity as essential rather than another box to tick if they want to succeed in their field.
Leach said having the right gender balance in WTP's leadership team, where women hold 83% of senior positions and 57% of the Australian senior leadership team, helped the company manage the impacts of the COVID-19 pandemic on the travel industry.
"Diversity should not be an 'aspiration'. It should not be 'a box to tick' – it must be a way that all modern businesses function going forward. From my experience, I don't believe it's possible for businesses to be a leader in their field without the appropriate diversity within their leadership group and the overall team," Leach said.
Patrea O'Donoghue, a coaching psychologist at Positive Psychology Strategies, said gender roles that have historically been thrust on women helped them evolve into effective leaders.
"Qualities that females traditionally cultivated in keeping the family together – such as communication for connection, compassion, empathy, selflessness, bringing the family together, and keeping an eye out to make the home feel safe – are the same qualities that help female leaders excel," O'Donoghue said.
Another research report also found that effective female leaders can persuade others to support their cause and turn challenges into learning or growth opportunities.
WTP general manager Julie Saunders attributes having eight women in the company's senior leadership team to supportive work culture, a policy that promotes from within where possible, and mentorship to help teams achieve the skills needed for succession planning.
"As a provider of travel emergency assistance and risk mitigation solutions, the skills needed at WTP include staying calm under pressure, understanding customer needs and communication, and providing support in medical situations," Saunders said. "While these skills aren't exclusive to females, our experience is this type of work can come more naturally to women. This could also explain why we have so many more females in senior positions as compared with other companies of our size."