Financial services to deliver 'plenty of IPOs' in 2014 | Insurance Business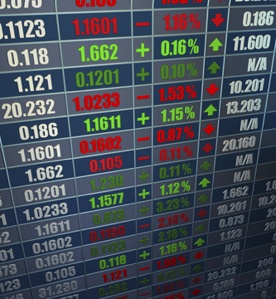 Financial services, property and healthcare will "provide plenty of floats in 2014", according to
Deloitte
Australia.
The financial services company says that after five years in the doldrums, the IPO market bounced back in 2013, with insurance players Cover-More Group and Steadfast making up two of the ten largest IPOs last year.
The largest IPO for the year was New Zealand-based Meridian Energy, which listed on the NZX and the ASX after an initial public offer to investors on both sides of the Tasman totalling $1,129m.
"The hot sectors in 2013 were financial services, property and healthcare, and they will continue to provide plenty of floats in 2014," Deloitte Corporate finance partner Steve Woosnam said. "We also expect to see plenty of continued supply from private equity."
Woosnam the industry profile of IPO activity had changed markedly in 2013. The value of funds raised in the calendar year to soar from $1.3bn to $7.8bn.
"Resource IPOs out of Perth have dominated the market in terms of number of floats since the global financial crisis," he said. "This trend continued into 2012, when almost 80% of all floats were in the mining or energy sectors.
"In 2013, resource floats dropped to only one-third of all IPO activity, and we have seen the re-emergence of industries such as real estate, financial services, and healthcare and consumer services."
There were two insurance IPOs, three in healthcare and eight in real estate during 2013.
The percentage of IPOs trading at or above their issue price was steady with the previous year at 53%, but much improved from a low of 29% in 2011. In addition, the total weighted average price gain of all floats was 5%.