Financial services to replace mining in Australia to Asia exports | Insurance Business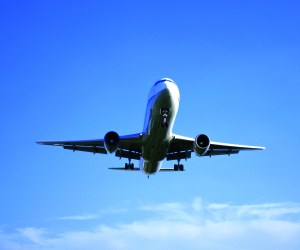 Insurance and other financial services could replace mining as the next major export industry for Australia, John Brogden, CEO of the Financial Services Council said this week.
With the mining investment boom slowing, attention is shifting to the financial services industry. Leaders have already indicated an interest in the potential business there and, according to the FSC's 13th annual FSC-DST CEO survey, 68% of organisations already have links with Asia.
The report also found that industry leaders are likely to outsource jobs abroad because of its lower cost base (although some experts say it won't be long before those jobs come home. Read previous Insurance Business story here.
But a successful entry into Asia must be underpinned by a regulatory and tax framework in Australia and Asia; a focus on promoting the type of product Asian investors want; raising Australia's profile so it can compete against other institutions; and strong ties with investors and partners in Asia.
Speaking at the launch of the Brogden said the industry's top concerns surrounding exporting to Asia are regulation, consumer confidence and a competitive environment.
"Critically, the report reveals that the industry's CEOs see a role for government in promoting this expansion, but one that is a light-touch," Brogden said.
"The industry does not seek subsidies or protection, but sees a role for the Government in developing relationships, coordinating and branding the industry's approach to Asia and in making our tax system competitive in the region."
CEO's in the survey said boosting Australian financial services to Asia can be achieved by exporting expertise and skills and 'manufacturing' products in Australia, and using these to tap into the rapidly expanding savings pool of the broader region.
Rhys Octigan, regional head of business development - Australia and New Zealand for DST said: "There is no doubt that the world's economic centre is gravitating towards Asia and exports to this region will become increasingly important for Australian companies looking to grow.
"However, when looking at exporting products or services to other markets, systems, processes and infrastructure need to be embedded in the overall package to make it an attractive value proposition.
"Technology infrastructure provides the foundation for growth into Asia and into other global markets. Only by understanding the dynamics and the challenges that the industry faces will adequate solutions be developed and adopted, allowing the industry to grow from strength to strength," Octigan said.