Fire Services Levy funds to be spent on consumer-focussed insurance initiatives | Insurance Business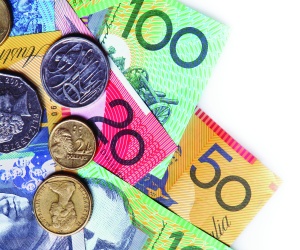 Refugees, indigenous Australians and low income consumers are all set to benefit from the $4.4m over-collected Fire Services Levy (FSL) payments that 56 insurers have returned to the Victorian levy monitor.
The funds, which were recovered from insurers who over-collected in 2012/13, will go to projects that will benefit insurance consumers for the next five years and will be conducted by a string of community-focused organisations.
The projects are: providing an insurance law service delivering free telephone advice and casework assistance in Victoria and nationally; launching an insurance helpline targeting Indigenous consumers; and investigating the potential to establish a home insurance price comparison tool to assist consumers buying home insurance in Victoria.
Other projects include:
Educating newly arrived migrants and refugees about car ownership and insurance;
Financial counsellor training and upskilling in connection with insurance;
Research on the viability of not-for-profit insurance to reduce the rate of non-insurance and under-insurance of people on low incomes;
A project to reduce scam insurance targeted at taxi drivers and owners;
An insurance literacy project to reach vulnerable Victorians who are uninsured or under-insured.
Improving consumer understanding about unnecessary "add-on" insurances, such as consumer credit repayment insurance, and motor car extended warranty insurance.
A study of unfair contract provisions in the Australian Consumer Law and their relationship to insurance.
The projects will be conducted by the Consumer Action Law Centre, Footscray Community Legal Service, Financial Rights Legal Centre, Community Information and Support Victoria, Brotherhood of St Laurence, Kildonan Uniting Care, and Good Shepherd Microfinance.
Insurers have already refunded $8.1m directly to policyholders under the Monitor's compliance program.
The $4.4m represents the total over-collected FSL that was not practicable or efficient for insurers to refund to policyholders, due mainly to the disproportionate costs of making small refunds and the extended intermediary networks that would often have to be involved.
The Office of Victoria's Fire Services Levy Monitor Professor Allan Fels said: "This is an outcome that will benefit consumers in Victoria, and indeed around the country."
"I am very pleased that this by-product of our efforts in recovering over-collected FSL for refunds to policyholders will increase consumer information and understanding and encourage insurance industry innovation through product improvements.
"Further, the projects will help promote more responsive markets, reducing the pressure on government to intervene directly to deal with consumers' problems. Their benefits will extend beyond the expiry of the Fire Services Levy Monitor regulatory scheme in December 2014."