Firm to pay $1 million over "best interests" breach | Insurance Business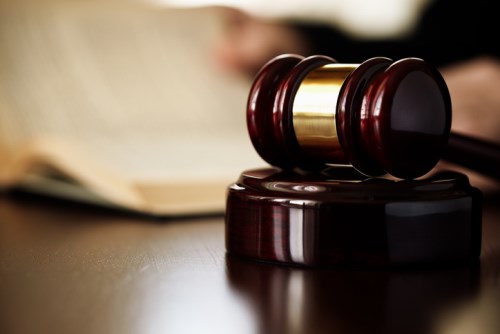 A Melbourne-based financial advice group has become the first company of its kind to be penalised for breaches of the best interests duty – an obligation which was introduced under the 2013 Future of Financial Advice (FOFA) reforms.
The Federal Court imposed a civil penalty of $1 million against NSG Services after advisors allegedly provided unreliable guidance on eight occasions between July 2013 and August 2015.
The Australian Securities and Investments Commission began investigating NSG Services as early as 2014 amid claims the company was encouraging clients to purchase unnecessary insurance.
"
ASIC
contends that NSG has trained its advisers that it is almost always in a client's best interest to take out some form of life risk insurance, regardless of a client's financial situation," the corporate regulator said last year, after launching legal action.
"On eight specific occasions, and because of advice provided by NSG advisers, clients were sold insurance and/or advised to rollover superannuation accounts that committed them to costly, unsuitable, and unnecessary financial arrangements."
Justice Mark Kranz Moshinsky – who presided over the case – said NSG's failings were systematic in nature and should be considered "very serious" contraventions.
The court found that NSG's representatives breached Section 961B of the Act by failing to provide advice which complied with the best interests obligations. The firm also breached Section 961G of the Act by failing to provide advice which was appropriate to its clients.
Those breaches formed the basis of 20 contraventions in total.
The court also pointed out that NSG's training on legal and regulatory obligations was insufficient, it did not conduct regular or substantive performance reviews, its compliance policies were inadequate, and external audits were ignored while internal audits were non-existent.
NSG was also reprimanded for its commission-only remuneration model, which meant representatives would be paid by way of commission for sales of personal risk insurance products and superannuation rollovers.
"This outcome makes clear to the industry the serious consequences of financial services licensees failing to comply with their FOFA obligations," said ASIC deputy chairman
Peter Kell
. "ASIC will continue to pursue licensees who fail to do so."
The firm was also ordered to pay $50,000 in costs to ASIC and will also pay $50,000 towards ASIC's costs of its investigation.
Insurance Business
spoke to a representative from NSG Services but he declined to offer further media comment.
Related stories:
Youi fined $300,000
Life insurance adviser gets five year ASIC ban