First bushfire season catastrophe declared | Insurance Business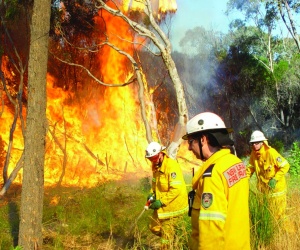 The
Insurance Council of Australia
(ICA) has declared the first bushfire catastrophe of the season as fires continue to burn in South Australia.
The declaration allows the full weight of industry resources to be fully harnessed to assist the communities affected in the mid north region of the state.
Thus far two people have been killed by the blaze, 13 remain in hospital with five in critical condition, 16 homes have been destroyed and the fire has burned through some 85, 000 hectares of land, the
ABC
reports.
There has also been significant losses of livestock, fencing, crops and farming machinery, South Australian Premier, Jay Weatherill, told a press conference.
Rob Whelan, ICA CEO, said that industry continues to liaise with the South Australian
Government
and that it is still too early to place an estimate on the damage the fire has caused.
"With these bushfires yet to be brought under control, it remains unclear what the extent of the destruction will ultimately be," Whelan said.
"Regardless, the situation is serious enough for the ICA to escalate the industry's response."
Whelan stressed that the insurance situation surrounding the fires may take weeks to become clear as firefighters continue to battle blazes in several locations.
"Given the ongoing nature of the bushfire threat and the tragic loss of life, it may be several weeks before insurance assessors are granted permission to access the affected areas," Whelan continued.
"In the meantime, insurers are standing by to handle inquiries and claims from policyholders, and they will prioritise these cases to help reduce the stress these households are suffering."