First estimate of bushfire claims revealed | Insurance Business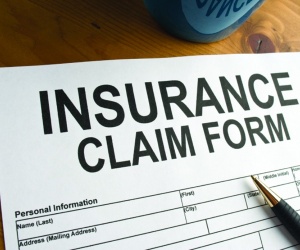 The
Insurance Council of Australia
(ICA) has revealed its first estimate for claims made related to the South Australian bushfires
declared a catastrophe last week.
As of 9.30am South Australian time on Friday, insurers had received 415 claims from policy holders with insured losses coming in at an estimated $61 million.
35 homes have been destroyed with another 42 damaged but Rob Whelan, CEO of the ICA, stressed that the agricultural sector of the region has been hit the hardest.
"These fires have had a devastating impact on the farming community with crop, stock and commercial assets making up the overwhelming bulk of the losses so far," Whelan said.
"The ICA's Catastrophe Taskforce has received reports of significant livestock losses, including thousands of pigs, sheep and chickens.
"We once again remind farmers who need to euthanise animals that they can typically do this, but should seek advice from their insurer without delay."
Whelan said that the ICA had sent specialists to the region and called on all those with insurance issues to reach out to the organisation.
"ICA disaster specialists flew into South Australia yesterday, and have already been speaking to policyholders affected by the fires," Whelan continued.
"ICA resources will be present at local evacuation centres today, while those needing urgent advice on the claims process can call our 24 hour disaster hotline – 1800 734 621.
"With the bushfires still burning and fears the number of fatalities may still rise, insurance assessors are waiting for advice from the emergency services about when it is safe to enter affected areas."