First interview: New ANZIIF CEO Prue Willsford | Insurance Business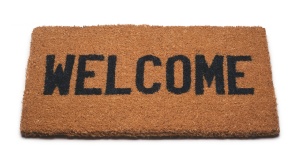 Insurance Business spoke to new ANZIIF CEO Prue Willsford as she settles into her new role. Willsford joins the association with 25 years of financial services experience, having worked for organisations including Macquarie Bank, NAB, Colonial Mutual and State Trustees. She is also the Deputy Chancellor of Victoria University.
IB: How are you settling in?
PW: Really well. This is week three, and it's fantastic. It's incredibly energising to be here.
IB: What attracted you to ANZIIF?
PW: I really value education highly – I've seen both through the university and through my own family how it can change lives. This role is a wonderful amalgamation of two things that I'm really interested in: financial services and education. It's a perfect marriage.
The other thing that attracted me to the Institute was its high-quality products and services – we have been named Asian Insurance Educator of the Year eight out of the last ten years, and we are a finalist again this year.
IB: Why insurance?
PW: I've always been interested in areas where public policy and commercial interests intersect. An industry association is exactly in that space. Insurance underpins our economy in so many ways: it's got a policy aspect, an industry aspect and a community aspect. The role of the Institute in those three is really important.
IB: What are your priorities for the coming months – what's on the 'to-do' list?
PW: It's fairly full! My number one priority is stakeholder engagement. I'll spend the next few months visiting places like China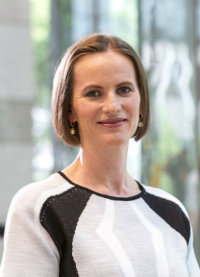 and New Zealand as well as travelling Australia.
Second, I'll be engaging closely with members to understand their priorities and their needs.
Finally, I will be a student, undertaking a number of units that we offer, because I think it's incredibly important not only to increase my technical knowledge but also to understand the experience of our members.
IB: Sounds a little like the Undercover Boss…
PW: Funny you should say that, I'm actually going to enrol under another name! I've already chosen it, but I have to keep it a secret. I'll tell you what it is in a year's time.
IB: You mentioned visiting China – how important is Asia-Pacific for ANZIIF?
PW: Insurance is a global industry, and we're seeing businesses take their products and staff into [Asia-Pacific] markets. We know that ANZIIF members and graduates are recognised for their skills. We can represent that 'stamp of quality' around the region, and by being able to partner with our stakeholders we can help them to build their skills. We have a lot to learn from Asia, but we also have a lot to give.
IB: what do you see as the biggest challenge for the industry at the moment?
PW: Like many industries, the biggest issues are about sustainability - for insurance, that's about the workforce – especially having a skilled workforce – and about product pricing and claims management.
IB: And what's the biggest opportunity?
PW: Our role is really significant in allowing individuals and corporations to grow their skills and professional standards. Also, our 'Know Risk' product empowers communities and individuals to learn about how to identify and treat risk, as well as how to really value how insurance is part of a total portfolio. We need to ensure that insurance is relevant to the total community, and intiatives like Know Risk are a wonderful way of presenting industry-based education that's of genuine value to the community.