Five Minutes with... David McKinnis, Insight Insurance | Insurance Business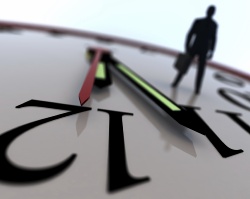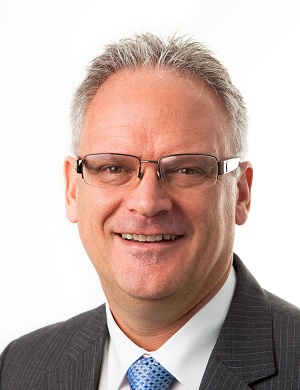 Insurance Insight CEO David McKinnis talks about constant learning, gold ingots in cigarette packets and his three standout career highlights.
How would you sum up insurance brokers in three words?
Professional, qualified, advisors.
How would you change the industry?
I have a long wish list, however, two of the top ones are:
1) I would love to have our industry considered by more teenagers as an exciting and rewarding career.
2) I would really like to have the [national] media onside providing just some of the positive stories that happen every day in our industry, rather than just the bad stories. For example, when did anyone ever see in the press a photograph of a beautiful new home and a beaming couple saying, "Gee, we were really happy that we got great advice when taking out our policy and ensured our sum insured was correct, and now following our fire we have this beautiful new home, which now meets all the current building regulations, with all the mod-cons thanks to our insurer and our broker"?
Best advice you've ever been given?
Personally – give up smoking before you get addicted!
Business – Never stop learning
What's the most important thing a broker can do to develop their business?
Become a trusted business adviser. It relates to the previous answer about constant learning, and then sharing that information with your staff and your clients. With regard to your clients it will take the focus off price and more to the value for money that you can offer over your competitors.
If you were Prime Minister for one day, what would you do?
I have a theory, which I have shared with many without rejection, which is aimed at making Governments more accountable with longer term outcomes where politicians are less likely to follow party lines and more likely to actually do what they are voted into do, which is to represent their constituents. So, it would be a busy day as I would prepare a referendum to change the constitution and then restart manufacturing in Australia, by using the wool stock pile to make blankets and socks in Australia for the homeless, and commit that every vehicle, tool and piece of equipment used or owned by the government, is Australian made.
What's the biggest challenge facing the industry today?
Aggregators and others who are devaluing and commoditising Insurance products and service. We run the risk of them turning our industry into another Australian car industry.
What's the strangest thing you've ever arranged cover for?
Gold ingots that were hidden in cigarette packets in a bank vault, where the sum insured and premium were adjusted monthly is right up there; together with some service products in the pharmaceutical and aged care industries.
What has been the highlight of your career?
I have been fortunate enough to have enjoyed many personal highlights and awards, but there are three stand outs:
1) Receiving as recognition a week on a tall ship, only to then sail into a cyclone! The highlight was surviving, because there were times when I doubted I would!
2) Spending a day at Lloyds and with reinsurers.
3) Seeing people that I have recruited, led or mentored, taking control of their career and being successful
If you could invite three people to dinner, dead or alive, and excluding family and friends, who would they be and why?
1) Nelson Mandela – what an inspiration – so many questions to ask him.
2) Pink – someone has to be the entertainment, and she seems like she is down to earth
3) The pilot of the missing Malaysian Plane – what the hell happened?
Complete this sentence: If I wasn't in insurance, I would be…
not as happy and fulfilled with great lessons and friendships to draw on.