Five Minutes With...Andrew Moon, Ansvar | Insurance Business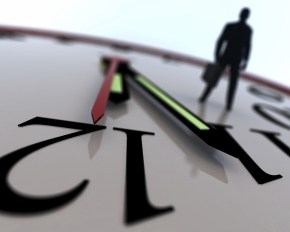 Ansvar CEO Andrew Moon about travelling around the world, developing the industry, and arranging cover for fireworks with a difference.
Why insurance?
The opportunity to join Ansvar at this stage of my career and give something back was too good a chance to miss.

How would you sum up insurance brokers in three words?
Knowledgeable, professional advocates.

If you were Prime Minister for one day, what would you do?
Reduce corporate regulation however increase the penalties for failing to behave properly.

What's the biggest challenge facing the industry today?
The insurance industry cannibalising rather than developing the industry – if it educated people better on the need for proper insurance rather than fighting each other for the existing market, then the market has the potential to be far larger.

What's the strangest thing you've ever arranged cover for?
In 2009, in NSW, we were presented with a submission where the customer was taking people's ashes, after being cremated, and putting them into fireworks to then be launched into the sky and exploded to spread in grand fashion.

What has been the highlight of your career?
It has taken me to every continent (except Antarctica).

What's your favoured style of coffee?
Skinny flat white.

NRL, AFL, soccer or other?
Rugby – Melbourne Rebels
AFL - Essendon

If you could invite three people to dinner, dead or alive, and excluding family and friends, who would they be and why?
Robert Holmes a'Court – having met and dealt with him, he was a man of immense intelligence and gravitas whose single-mindedness is something I would like to explore.
Winston Churchill – because he had so many experiences, military, political and personal. An extraordinary man of vision and passion. His abilities as an orator and use of the English language had a big influence on me growing up.
Martin Luther King – a man who changed the culture of a whole nation, still a work in progress in so many areas. Having read his biography I found him an inspirational man.

Complete this sentence: If I wasn't in insurance, I would be… a pilot. I love to travel and what better way than to be paid for doing something you enjoy.