Five Minutes With...Bunmi Ajayi, Megalines | Insurance Business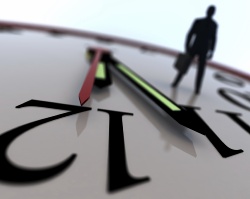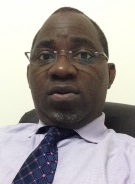 Bunmi Ajayi, managing director of Megalines and Westcourt AR, talks about rebranding the insurance industry, rolling back GST and arranging cover for a hypnotist.
Why insurance?
After high school in Nigeria, I applied to do architecture or accounting (second choice) at university but instead, I got admitted to study insurance. I reluctantly took it on hoping to make a switch after the first year but then I fell in love with it midway year one and decided to complete my four year degree in Insurance. This was way back in 1988. The rest as they say is now history.
How would you sum up insurance brokers in three words?
Gap bridging professionals
How would you change the industry?
Rebranding, rebranding, rebranding would be my mantra. For all the value and utility we bring to the social – economic development of societies, insurance gets much less credit than we truly deserve. We have even been compared to car sales men on the trust and credibility scale. This is disappointing and the bulk of it stems from inadequate education and dissemination of the good and the significance that the industry stands for. As an industry, through its associations and cluster groups, I would be increasing the intensity of digital media campaign on all platforms. The recent release of the
Vero
's video on four reasons to use a broker is a step in the right direction but we need more still.
Best advice you've ever been given?
On a personal level, best advice I ever got was "Bunmi, believe in yourself and do not let other people's opinion of you become your reality". This was from my teacher in high school.
What's the most important thing a broker can do to develop their business?
Be true to your word, relate to your clients with true heart, knowledge and integrity. Finally, under promise and over deliver. That way, your current clients then become your best marketing agents.
If you were Prime Minister for one day, what would you do?
I would roll back GST and the proposed $7.00 medicare co-payment.
What's the biggest challenge facing the industry today?
The incursion of retailers and non-insurance entities into the direct marketing channel. This not only gives the industry a potentially worse image than it has because professionalism has then been stripped out of the equation, it also suggests that just about anyone can get into the industry and make money which significantly downplays the skills, training and expertise required to do a good job of the trade.
What's the strangest thing you've ever arranged cover for?
Hypnotist/magician who particularly wanted cover for anyone in their audience who fails to come around after being spell bound or entranced. It was a one-off event and luckily there was no claims, which in hindsight I thought would have tested the insurer policy.
What has been the highlight of your career?
I have been blessed with many highlights of my career but the few that come to mind are, being the youngest managing director of an insurance broking firm in Nigeria at the age of 26, starting my own insurance practice here in Australia, recipient of a number of business excellence awards including the winner of the Wyndham Business Awards in 2011 and 2012 and just recently being nominated as an Elite broker and awarded a scholarship by
NIBA
/
CGU
to complete the Certified Professional Insurance Broking (CPIB) program. I believe the best is yet to come.
NRL, AFL, soccer or other?
I am passionate about soccer. I follow Arsenal in the Premiership league and cannot wait for the World cup in Brazil to kick off!
If you could invite three people to dinner, dead or alive, and excluding family and friends, who would they be and why?
Martin Luther King Jr - I need a dose of his dream, Albert Einstein - I need a dose of his genius, and Steve Jobs - I need a dose of his disruptive innovation and creativity.