Five Minutes With...Dallas Booth, NIBA | Insurance Business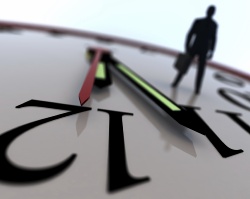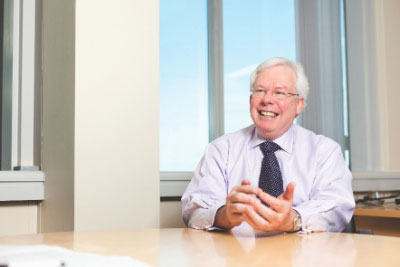 NIBA CEO Dallas Booth talks about making sure brokers remain relevant, insuring an insolvent company and being part of an HIH legal challenge.
How would you sum up insurance brokers in three words?
Two words: trusted advisers.
How would you change the industry?
There is a real battle going on at the moment between the need to reduce operational and overhead costs, and the need to have experienced and capable people in important roles. I am not sure the industry is investing sufficiently in the development of people who will need to be the sources of wisdom and experience in 10 to 15 years' time.
Best advice you've ever been given?
Surround yourself with really good people, and stay out of their way.
What's the most important thing a broker can do to develop their business?
This has been said by others, but I firmly believe there are two core challenges at the moment: remain relevant to the needs of your customers, and provide real value in the way you meet their risk management and insurance needs. Insurance broking is based on personal relationships between the broker and the client, and I firmly believe there is a genuine need, and a strong future, for insurance broking in Australia. But this will only be the case if the broker continues to offer services that are relevant to the needs of the clients, and provides real value in return for the remuneration they receive.
What's the biggest challenge facing the industry today?
There are so many good stories in the insurance industry. There are so many good outcomes, where insurance has responded to a major loss, and provided the financial capacity to survive, rebuild, and grow. We have to continue to find better ways to tell these stories, so people understand the real value and benefit of the insurance process.
What's the strangest thing you've ever arranged cover for?
D&O cover for the directors of a massively insolvent company. Prior to NIBA, I managed the James Hardie asbestos trust. The old James Hardie companies remain in existence under unique NSW legislation, are hopelessly insolvent, but they have directors who needed D&O cover. Working with our brokers at the time, the cover was found and put in place.
What has been the highlight of your career?
Attending the legal challenge in the English House of Lords relating to the liquidation of HIH. One of the old James Hardie companies was a party in the case. We lost at the original trial, and at the English Court of Appeal. Won in the House of Lords 5-0, changed the common law for cross-border insolvency administration, and allowed Australian policyholders to gain access to HIH's reinsurance assets in London.
NRL, AFL, soccer or other?
Eastwood RUFC, Sydney Swans, NSW Waratahs, a closet supporter of Carlton, and we keep an eye on the Canterbury Bulldogs. And when I can, wheelchair tennis, rugby and basketball. Our son gave me a long surfboard for my birthday a couple of years go, and I am still learning how to ride it.
If you could invite three people to dinner, dead or alive, and excluding family and friends, who would they be and why?
Gough Whitlam and Paul Keating, because they both had massive visions for making Australia a better place. [British historian] Niall Ferguson (who wrote T
he Ascent of Money: A Financial History of the World
) for explaining the importance of money and finance in so many key historical events, from the Medici's to the GFC. I really enjoy his work.
Complete this sentence: If I wasn't in insurance, I would be…
with [my wife] Lynne on a cruise ship somewhere on the ocean.