Five Minutes With...Graham Whitehead, Xchanging | Insurance Business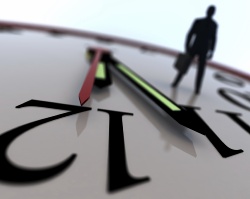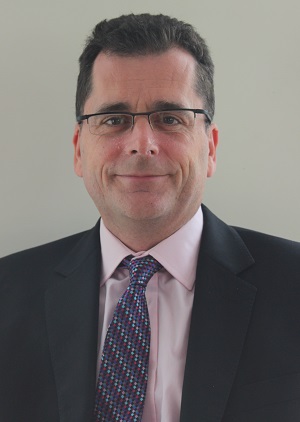 Graham Whitehead, head of advisory at Xchanging Australia, talks about removing points of friction in the value chain, making politics "less flamboyant" and messing around with boats.
Why insurance?
I think insurance chose me rather than the other way around. I had a great boss 24 years ago, who moved me into a new team of his and I have never looked back. Curiously I discovered that my grandfather worked his whole life in insurance and became very senior in an insurance company that is now part of AXA. In that respect, I have often wondered if insurance is indeed in my DNA!
How would you change the industry?
There are lessons to be learnt from other industries. Take for example the renewal cycle. For reasons unbeknownst to anyone, we remind clients once a year that they might like to shop around to see if they can get a better deal. I feel that I have spent my career making the operating model relevant and ensuring it continues to work by helping all parties in the value chain work together effectively and remove the points of friction.
There is a division of duty in the insurance value chain that the insured should not be expected to understand and that we, as an industry, must make things seamless and robust.
Best advice you've ever been given?
The positive aspects of "what goes around comes around" are something I have always respected. The insurance food-chain is such that someone who is a supplier one day can turn up in a customer role the next. Treat everyone as though they are a future customer and you won't go too far wrong in life.
If you were Prime Minister for one day, what would you do?
Politics in the current decade spends far too much energy on infighting and not nearly enough on addressing the most pressing issues of the day. I'm not a political animal but I feel that there's an urgent need for the world to act together on issues that will affect future generations. I would rebalance debates with far greater emphasis on science and much less on lobbyists and personalities. It might be a lot less flamboyant but we would make real progress on some important topics.
What's the biggest challenge facing the industry today?
As an industry, there's an urgent need to help buyers understand the underlying quality differences in insurance products. The failure to do this has resulted in reputational challenges from the recent floods and bushfires. The average consumer – personal or small business, doesn't have the luxury of time to read the small print. Therefore, it is our duty to make it easy for them to grasp how insurance is not just a commodity product.
What has been the highlight of your career?
Setting up a business with three good friends and colleagues and seeing it grow rapidly was simultaneously the scariest and most exciting period of my life. It's an adrenalin rush like no other. The faith placed in the new venture by previous clients was a humbling experience and a source of great pride.
What's your favoured style of coffee?
I'm a soy flat white person but it has to be bonsoy!
NRL, AFL, soccer or other?
Other. The recent America's Cup sailing challenge was for me the best sporting experience, amazing boats, fast races and an incredibly close result. Commiserations to New Zealand who deserved to win!
If you could invite three people to dinner, dead or alive, and excluding family and friends, who would they be and why?
If the universe is indeed the result of intelligent design, then they would be the first on my list, because I can't work out what it's all about! I'd probably also get Stephen Hawking so we could have a good discussion on how close we are getting to a Theory of Everything, oh and then Stephen Fry to make us all laugh about it.
Complete this sentence: If I wasn't in insurance, I would be…
messing around with boats – preferably small ones with sails. That has to be the best way to pass any day.