Five Minutes With...Ross Hayward, Premium Funding | Insurance Business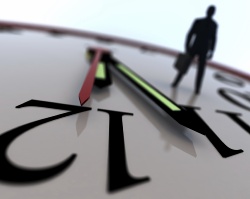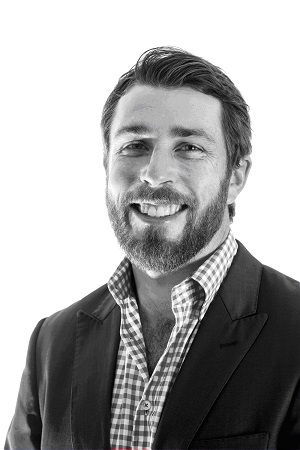 Premium Funding director Ross Hayward talks about running the family business, broken election promises and a world famous fictional news anchor.
Why insurance?
I took a six month leave of absence whilst working at Ernst and Young to assist my father to raise some debt for the expansion of the business. Ten years later I am still at Premium Funding, and loving it!
How would you sum up insurance brokers in three words?
Down to earth.
How would you change the industry?
From my perspective there is not much that needs changing. Sure product development will give customers more options and technology will alter how transactions occur. This change is not specific to our industry however, it is happening in all areas of business. We are in a service based industry. The core of what our industry is about is relationships and service. This will always be the case.
Best advice you've ever been given?
There are a few philosophies that have been drilled into me, and that I now live by. Not to overly simplify it, but basically nothing comes without hard work, and no one likes arrogance.
If you were Prime Minister for one day, what would you do?
Legislate that election promises cannot be broken. All parties are guilty of it. If you make promises to the Australian public and your are subsequently elected, you stick by them.
What has been the highlight of your career?
Every year has been a highlight for me. Watching our ideas and initiatives lead to the growth of our business is extremely rewarding. Growth means meeting and working with more brokers across the country and assisting more of their clients. The larger we get the more staff we employ, all of whom I enjoy working with.
Specifically, securing debt lines is satisfying as it shows the great level of confidence our bank places in our business with us at the helm. Ten years ago they showed faith in us by lending us $1m, this has since increased to $100m. Their confidence in our ability to run a stable and financially secure operation is certainly a highlight.
What's your favoured style of coffee?
All depends what number it is for the day! Anything large containing caffeine in the morning, smaller versions of the same in the afternoon.
NRL, AFL, soccer or other?
Broncos, Lions, Roar, Wallabies and golf!
If you could invite three people to dinner, dead or alive, and excluding family and friends, who would they be and why?
Will Ferrell, but in character as Ron Burgundy. Goose from Top Gun - great bloke. Einstein – Need him to clarify a few things for me.
Complete this sentence: If I wasn't in insurance, I would be…
probably miserable and still trying to get out of accountancy!