Five Minutes With...Sheila Baker, Gold Seal | Insurance Business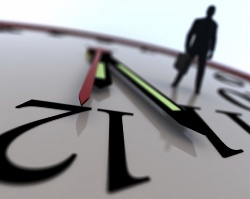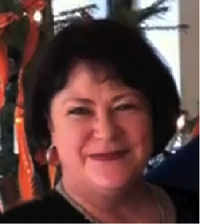 Sheila Baker, managing director of HR and compliance consultancy Gold Seal Practice Management, talks about loosening brokers' purse strings, stamping out tick-box exercises in financial regulation, and dinner with Ita Buttrose.
How would you sum up insurance brokers in three words?
I only get three words? Brokers are worth a book, and I might write it one day- you've been warned! Like groups of any kind, it's almost impossible to generalise, but the ones I deal with regularly are astute, knowledgeable and successful.
How would you change the industry?
Loosen up the purse strings and the narrow vision of some brokers a little, and get them investing more in their practices, their people and their corporate governance – the return on such investment may surprise them. Ask the ones who have already done it.
Best advice you've ever been given?
From my dad I learnt: "It's an ill wind that blows no man any good". It means there can be opportunity in adversity. My mum was Italian and taught me "tutto passo" – all things must pass; my sister Valerie taught me "discretion is the better part of valour". He wouldn't remember but Grant Burleigh said to me once, "It seems to me Sheila, that the harder I work, the luckier I get". Don't ask me to pick between them. These four pieces of advice would form the cornerstones of my philosophy for life and business.
What's the most important thing a broker can do to develop their business?
Invest in your practices, people and your corporate governance. Not only is it important for your businesses, it also helps you sleep at night.
If you were Prime Minister for one day, what would you do?
My politics are too far to the right to be able to answer this question diplomatically! So I will confine my comments to the a-political. I would make our financial services regulation, in all its aspects, less of a tick-box exercise and more of an incentive to run sound and healthy businesses that incorporate good practices. Broker business practices and compliance are a bit like oil and water in Australia, and there is no motivation to incorporate them. If I was PM I would find an emulsifier. Oh, and make long lunches in good Italian restaurants mandatory once a month. No FBT applicable.
What's the biggest challenge facing the industry today?
The state of the labour force and the attraction of a new generation to the industry. The solution has many aspects but it includes hiring for attributes, rather than skills and knowledge. So often we hire for skills and knowledge and then fire for poor behaviours. Sometimes we need to open up our thinking to find the right people.
What has been the highlight of your career?
The launch of the Valerie Baker Memorial Award that recognises excellence in professional practice in the general insurance intermediary sector.
What's your favoured style of coffee?
Hot, strong and full bodied. You could add "like my men" but that would make it a cliché.
NRL, AFL, soccer or other?
Not an avid fan of ball games. At the moment I'm following what happens with the FIFA World Cup. I follow the AFL a bit so I can converse on Monday mornings but I'd be lying if I said I admired the game; it has become far too political in my humble opinion and the idolatry of its stars, no matter how bad their behaviour, worries me.
If you could invite three people to dinner, dead or alive, and excluding family and friends, who would they be and why? Only three again?
Jamie Oliver – he can cook for us and entertain us with his Essex-accented whizz-kid antics in the kitchen. Keith Richards for his sheer entertainment value and outstanding reminiscences. My absolute idol, the smart and gracious Ita Buttrose, for her wisdom and her wit.