Five Minutes With… David Porteous, Brooklyn Underwriting | Insurance Business

Why did you get into insurance?
As a school leaver, it just so happened that an international reinsurance company in Sydney required an Office Assistant. I bravely applied for the role and succeeded, having no idea whatsoever what 'reinsurance' was! Why I stayed in insurance is a much more interesting tale (hurricanes, tornadoes, earthquakes, satellites, movie financing and Colombian bananas!).
How would you sum up insurance brokers in three words?
Entrepreneurial. Indispensable. Audacious.

How would you change the industry?
To reinvigorate the cultured art of traditional insurance broking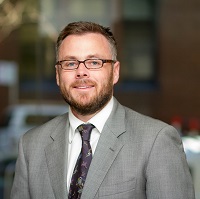 in Australia, I.e. broker-to-underwriter discussion and negotiation about risk and mutually acceptable insurance terms. Having been lucky enough to spend a little time at Lloyd's I always stand back and admire the scene of traditional broking alive and well. It's just brilliant to see a young-gun broker taking on an old and wise underwriter at their box in Lloyd's.

Best advice you've ever been given?
The only predictable thing about life is its unpredictability.

If you were Prime Minister for one day, what would you do?
Buffet breakfast at The Lodge; call mum to say I'm now PM – she'd never believe me; have a sparring session with Tony Abbott in the gym; pop into the office at Parliament House and abolish the State & Territory Governments, and embark on an infrastructure expenditure program (road, rail, air and sea) not seen since Post WWII.
Go for a ride in the RAAF Private Jet to Sydney; lunch with Bob Hawke, Paul Keating, John Howard and K-Rudd at Machiavelli; tie shopping with Julia after lunch (I need a new blue one); into the Sydney office to amend the Constitution to acknowledge Indigenous Australians as the 'First Australians'; and then head over to Kirribilli House for a BBQ with everyone I know and advertised as 'open house' on Facebook via Cory Worthington. Call Barack Obama and the Queen for a chat.

If you could invite three people to dinner, dead or alive, and excluding family and friends, who would they be and why?
Billy Connolly: Entertainment value – funniest man alive.
George W Bush: Again, entertainment value.
Jesus Christ: We may need more bread and wine

Complete this sentence: If I wasn't in insurance, I would be….
Prime Minister. (I wish!)