Five Minutes With… Iain Drennan, Divisional Manager – Construction, JLT | Insurance Business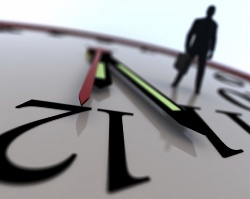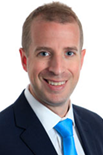 Iain Drennan, Divisional manager - Construction at Jardine Lloyd Thompson, talks about placing cover for a multi-billion dollar project, the soft market and the greatest manager in soccer history.
Why insurance?
After two work experience stints in the international construction team of Heath Lambert in London and graduating from university; I contacted my former line manager asking for a ful-time job with him. The rest is history.
Best advice you've ever been given?
Know your stuff. If you don't know it, learn it. Otherwise clients/peers will eventually see through you.
What's the most important thing a broker can do to develop their business?
Treat people as the individuals they are. Insurance is a people business and everyone has different opinions/priorities/needs. You won't progress far by taking the 'one size fits all' attitude.
What is the strangest thing you've ever arranged cover for?
Personal car insurance for the daughter of the CEO of a major construction client.
If you were Prime Minister for one day, what would you do?
Pass a law preventing any medium of news reporting on snap polls on 'approval ratings', 'two party preferred preference' or other equivalent political popularity measurement, except within three months of an election. Currently there's one every day and it contributes to a hugely unstable political situation (whichever party is in power) and fuels constant leadership battles.
What's the biggest challenge facing the industry today?
The eternally soft market eroding clients' perception of the professionalism of the industry. With anyone able to offer or achieve cheap pricing, brokers and insurers alike are struggling to find ways to differentiate themselves to clients and convince them of the specialism that they can offer.
What has been the highlight of your career?
Placing the project insurance for North West Rail Link, a $5.8bn rapid transit rail system in Sydney. A huge project with unique contractual and construction interdependencies that pushed the boundaries of coverage available.
NRL, AFL, soccer or other?
I'm a huge sports fan in general but my sporting top three would have to be football (soccer), rugby union and cricket. I have however, been somewhat converted to NRL following some electric State of Origin battles in the past few years.
If you could invite three people to dinner, dead or alive, and excluding family and friends, who would they be and why?
David Attenborough - One of the greatest people to ever grace the earth. He's been bringing the natural world to living rooms around the world since 1954 and each new series trumps the last. He has fabulous stories to tell following a fascinating life.
Professor Brian Cox - Super intelligent particle physicist working at CERN and lecturing at the University of Manchester that is able to explain the most complex theories of the universe in layman terms.
Sir Alex Ferguson - Greatest football manager of all time. Legend.
Complete this sentence: If I wasn't in insurance, I would be…
Still in the UK enjoying eternal winter drizzle and balmy summer temperatures of 19-20 degrees.