Five Minutes With… Kelly Townley, Market Manager Queensland, HDI Global | Insurance Business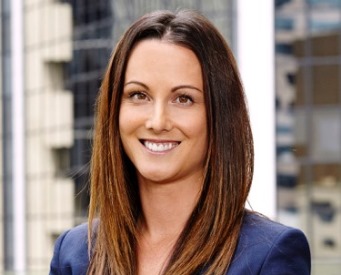 Kelly Townley, Market Manager Queensland, HDI Global, talks about insurance for Vladimir Putin, the evolution of technology and Paris Fashion Week
Why insurance?
As per the usual story, I fell into Insurance when I started working for Aon as a receptionist in New Zealand, from there I have never looked back. The Industry can offer a great amount of learning in many ways, the part I enjoyed the most so far is being invited into the world of a diverse range of clients and having the opportunity to learn about their businesses as well as listening to their story of how they became successful business owners. With this knowledge and understanding I enjoy finding solutions to fit with a client's needs and now I'm with HDI Global I will have an insight to a whole new set of clients, the future remains exciting.
How would you sum up insurance brokers in three words?
Intriguing, diverse, engaging
How would you change the industry?
It is known the industry has difficulties in attracting new talent with an oversupply of university graduates with degrees in Law and suchlike; therefore I would encourage the industry to increase the levels of professional education required within the industry. This in turn will pave the path for the industry to grow as more and then more companies will be looking for professional risk advisors instead of a pure broker, competing with a digital world.
What's the most important thing a broker can do to develop their business?
To be considered by your peers and clients as a trusted advisor and in addition to having the ability to differentiate yourself from others as people do not remember mediocrity
What is the strangest thing you've ever arranged cover for?
President Putin's vehicles for the G20 in Brisbane
What's the biggest challenge facing the industry today?
Technology, the world is evolving with technology exponentially and with that comes changes in how consumers purchase insurance, all companies need to be innovative when it comes to incorporating how technology will impact their business.
What has been the highlight of your career?
The highlight for me is the relationships I've developed and the many characters I have met thus far. On a particular note, I'm very grateful for the group of mentors who have imparted some very valuable advice and continue to guide me in my career.
NRL, AFL, soccer or other?
Well, being a Kiwi it is a religion to follow the All Blacks and how can you not? They are inspirational especially in demonstrating how a good team can lead to success.
If you could invite three people to dinner, dead or alive, and excluding family and friends, who would they be and why?
Nelson Mandela – Against all adversity he stuck by what he believed in and at the end of the day succeeded
Jean Paul Gaultier – To understand where he gets his inspiration to continue to redesign and reinvent fashion for nearly 3 decades, his creativity inspires me
Amy Schumer – Just purely to see what she would say to Nelson Mandela
Complete this sentence: If I wasn't in insurance, I would be…
Running Paris Fashion week. As a lady I've always enjoyed fashion and to be at the centre of such an iconic city and industry would be a dream come true.