Five Minutes With… Ken Wise, Senior Account Executive, Marsh | Insurance Business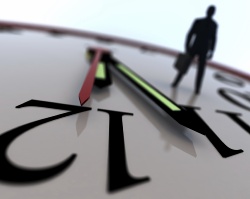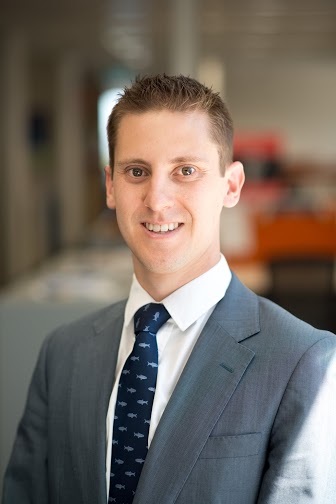 Ken Wise, Senior Account Executive - Marsh and Acting WA President/Convener of YIPs​, talks about the public perception of the industry, LeBron James and young people in the industry.
Why insurance?
The insurance industry is a multifaceted dynamic industry that offers participants a myriad of career paths. For me, the draw of the industry is the opportunity to work on a global scale and working with Marsh has definitely given me plenty of chances to work on placements into and from interesting countries.
How would you change the industry?
Whilst it would be no easy feat, I'd like to change the public perception of the industry. Generally insurance gets a bad rap as a necessary evil, I'd like the public to see the professionalism of our industry and how integral it is to the everyday workings of a modern society. To start changing this perception I think we need to start with popular culture, I'm imagining a TV series like Suits but based around an insurer's Claims Team. The season starts investigating embezzlement, but half way through there's a natural catastrophe … oh and don't forget the Claims Officer and the Broker who begin falling in love despite a significant disagreement over a claim settlement. Would you watch it?
Best advice you've ever been given?
Listen. Whether it's a client, a prospect or even your boss, everyone wants to tell their own stories, be heard and be understood. By listening you will get insights into peoples' needs and goals allowing you to discover opportunities to create value.
What's the most important thing a broker can do to develop their business?
Create customer value. Learn (by listening) what your target customer segment values, develop a strategy to address this value and differentiate yourself from your competitors. Implement this strategy and then monitor your own success though objective indicators. I wrote a Practicum on the theory of generating customer value so if anyone is interested in reading a very wordy, fully referenced essay on the subject feel free to drop me a line.
What is the strangest thing you've ever arranged cover for?
An increased sub-limit for goods in cold storage on account of the large order of Patagonian Tooth Fish my client had made to serve the exotic fish in their restaurant. This in the same week as I was asked if I could arrange stand-alone liability cover for fire-walking at a leadership seminar and one of my other client's employees was attacked with a spear in Papua New Guinea. It all felt very tribal.
If you were Prime Minister for one day, what would you do?
It's apparent we are not well placed for manufacturing and that our economy reflects the ups and downs of the mining industry (all our eggs in one basket?) so I'd see investment into industries that rely on intellectual capital such as technology, pharmaceuticals, education, financial markets and renewable energy in order to secure our country's economic future.
What's the biggest challenge facing the industry today?
There are many, but the one which I hope I'm helping with is attracting and retaining talent. Working with the Young Insurance Professionals (YIPS) has given me the opportunity to reach out to and create events for the younger members of our profession, showing them the industry can offer exciting and rewarding careers. Eventually we hope to extend our reach further by presenting at career expos, to university students and perhaps even school leavers, but first we need the support of the industry to create more exciting entry level positions and graduate programs that we can put prospective entrants into to kick-start their careers.
NRL, AFL, soccer or other?
Basketball, I enjoy playing it more than watching it and I watch my NBA League Pass almost every night.
If you could invite three people to dinner, dead or alive, and excluding family and friends, who would they be and why?
Winston Churchill – a charismatic leader that pulled his country through one of its toughest challenges. I'd ask for advice on leadership, stories about the politics of World War Two and of course enjoy the meal in Winston's famed fashion with excessive amounts of food, wine and whisky.
LeBron James – Primarily to talk all things basketball, but also to find out what drives someone to become the absolute best at what they do.
Jessica Alba – I'm sorry, but I still have a fan-boy crush on Jessica from her Dark Angel days.
Complete this sentence: If I wasn't in insurance, I would be…
Traveling the world writing the stories of the people I meet along the way.