Five Minutes With… Michelle Weatherhead, Head of Cyber and Financial Crime Solutions Australia, BAE | Insurance Business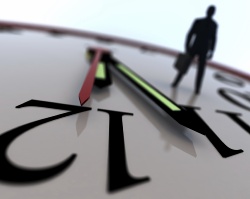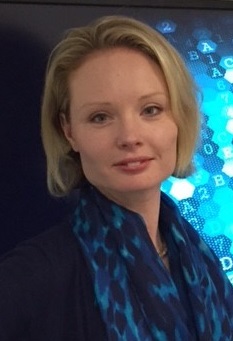 Michelle Weatherhead, Head of Cyber and Financial Crime Solutions Australia, BAE Systems Applied Intelligence, talks about the challenges of cyber crime, data-sharing and Cilla Black.
Why cyber and financial crime?
Anti-financial crime and cyber security is a fascinating industry to be in. The media writes about a new threat or attack almost every day. The industry is fast paced and certainly keeps you on your toes, but that is what I like about it. In the UK, BAE Systems Applied Intelligence works with over 95 per cent of insurers to help them detect claims fraud with the NetReveal solution.
How would you change the industry?
Greater information and data sharing. We share a lot of intelligence and information within the community already but a more structured and well-thought-out approach within the industry would be helpful. Australia should be looking at what insurers in Canada and the UK are doing with their automated data sharing. By using Sophisticated Social Network Analysis and a consortium approach, they are able to identify cross insurer and complex organised crime rings more readily.
Best advice you've ever been given?
Move into the stretch zone occasionally. If you stick to your comfort zone you are not challenging yourself with new opportunities and learning new things. It will be scary but just do it. Life is too short.
What's the biggest challenge facing the industry today?
Cyber-enabled crime. We live in a digital age where both customers and employees can expect to have their information stolen. As an insurer not only do you need to be mindful of phishing and malware coming through your email channel, you also need to be wary of customers having their identities stolen and manipulated to carry out claims fraud. On top of that, attacks are coming from both inside and outside the organisation, so the organisation needs to be completely lined up to deal with this challenge. This means claims, call centre, analytics and information security teams need to be sharing intelligence and working together to defend against attacks.
What has been the highlight of your career?
This year, I hosted a women in cyber and anti-fraud professional development event. The turnout and feedback was amazingand we are looking to hold another event very soon.
What's your favoured style of coffee?
Being a Kiwi it has to be a flat white of course!
NRL, AFL, soccer or other?
No surprises here either, being a Kiwi it has to be rugby – The All Blacks.
If you could invite three people to dinner, dead or alive, and excluding family and friends, who would they be and why?
Sheryl Sandberg - the COO of Facebook. I admire what she has done for working women empowerment, particularly in the IT space.
Barack Obama - He is obviously very powerful and intelligent, but is also very down to earth and a great orator. He would be fascinating to talk to.
Cilla Black - For the entertainment factor!
Complete this sentence: If I wasn't in insurance, I would be…
…on a smallholding making artisan cheese.