Five Minutes With …Paul Crapper, National Head for Local Government, Aon Australia | Insurance Business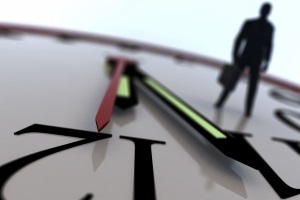 Paul Crapper, National Head for Local Government, Aon Australia, talks about his role in the industry, his love of North Melbourne Football Club and his famous ancestor.
Why insurance?
Interestingly I am not an insurance broker. I was recruited to Aon as a subject matter expert in the Local Government sector as a former Director within both the Local Government and State Government.
At Aon as the National Head of Local Government, I provide:
Strategic leadership for Local Government clients nationally;
An expert conduit between the Local Government sector and the breadth of Aon's offering;
Risk management insights, analysis and strategic consulting advice to Local Government leaders;
Local Government expert subject matter input; and
Leadership and collaboration with broking and innovation teams to execute strategies and mobilise Aon resources.
How would you change the industry?
Greater focus on recruitment of industry specific skills, expertise and industry alignment to inform the insurance industry from a client perspective to strategically progress the industry, deliver tailored client services and add client value.
Best advice you've ever been given?
Anticipate strategically and operationally and be passionate about everything you do.
What's the most important thing a broker can do to develop their business?
Truly understand your client, their industry and specific needs and tailor your service and deliverables accordingly. Not a "one size fits all attitude" to customer service and insurance coverage.
What is the strangest thing you've ever arranged cover for?
Although I am not an insurance broker, I have dealt with a Council who needed cover for a billy cart race in the Dandenong Ranges in Victoria.
If you were Prime Minister for one day, what would you do?
As a White Ribbon Ambassador I would focus heavily on education and programs to end violence against women.
What's the biggest challenge facing the industry today?
Remaining relevant. The insurance industry must add value to clients not just place insurance cover.
NRL, AFL, soccer or other?
For me there can be only one…..AFL. Within AFL, North Melbourne Football Club….I bleed royal blue and white.
If you could invite three people to dinner, dead or alive, and excluding family and friends, who would they be and why?
Michelle Payne - surely 2015 Australian of the year and a fine example of the "Aussie battler" and to all women in sport.
Patrick Dodson -Aboriginal leader from the Kimberley and the Father of Reconciliation in Australia.
Thomas Crapper - my ancestor who invented the plumbing for the toilet when he was 19 in response to a Royal Decree from Queen Victoria in the very early 20
th
century. The plumbing remains the same today.
Complete this sentence: If I wasn't in insurance, I would be…
A disruptive CEO in Local Government.