Five Minutes With… Shane Brady, Account Manager, Sear Insurance Brokers | Insurance Business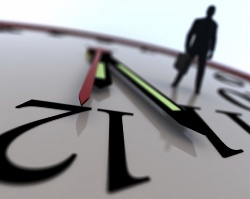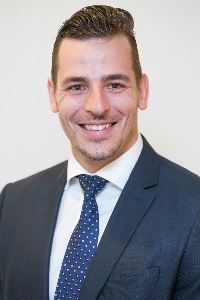 Shane Brady, account manager at Sear Insurance Brokers and the winner of the 2014 VIC Young Broker of the Year Award from NIBA, talks about hot chocolate, innovation and parties at Kirribilli House.
Why insurance?
At a young age I took a job offer from our director, Andrew Sear, without having a full appreciation of what an insurance broker was or did. The only certainty I had was the reassurance from Andrew that there would be plenty of opportunity to progress and grow throughout my career. Looking back, he couldn't have been any more right and with plenty more opportunities on the horizon I wouldn't change careers for anything else.
How would you change the industry?
I'd harden the market so there is less of a chance being left looking silly to the client when someone else comes along and halves the premium to something ridiculously unsustainable.
What's the most important thing a broker can do to develop their business?
Continue to change and diversify, challenge everything and be open minded to new and innovative ideas. To maintain your business is one thing, but to grow and develop requires constant improvements and changes.
What is the strangest thing you've ever arranged cover for?
I'm not sure it's the strangest, but a client of mine was asked to transport a very expensive antique teddy bear to the Queen of England at Buckingham Palace.
If you were Prime Minister for one day, what would you do?
Throw a huge house party at Kirribilli House with all the world leaders.
What's the biggest challenge facing the industry today?
Ensuring the value of advice isn't diminished by the constant barrage of direct marketing focussing solely on price alone. We need to get better as an industry to promote the value of advice and although many are already doing this a lot of work still needs to be done to help change the public's perception of brokers.
What has been the highlight of your career?
Individual awards and recognition is great, but the real highlights for me would have to be the successful settlement of some rather sizable total losses over the years. They feel far better because instead of self-gratification you are actually helping make a huge difference in other people's lives.
What's your favoured style of coffee?
Don't judge me, but I'm a hot chocolate man.
NRL, AFL, soccer or other?
Being a Victorian, I think the answer is self-explanatory. I'm a huge Blues fan which over the last couple of years has been difficult to say the least!
If you could invite three people to dinner, dead or alive, and excluding family and friends, who would they be and why?
As cliché as it sounds, Chris Judd because he is my favourite all time sports hero; Arnold Schwarzenegger, purely because his accent is hilarious and he could give me some good training tips; and Marty Sheargold from Nova's 'Kate, Tim and Marty' because he is one of the funniest people to walk the planet.