Five Minutes With…Brad Dixon, National Franchise Insurance Brokers | Insurance Business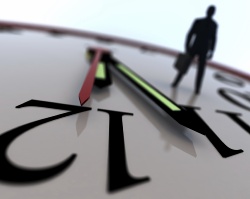 Brad Dixon is the national development manager for National Franchise Insurance Brokers.
Why insurance?
When I started in the mid-70's, insurance was seen as a respected occupation for those that didn't go on to university. Little did I realise that it would allow me to meet so many good people and have so many good times!
How would you sum up insurance brokers in three words?
Professional, intelligent and considered.
How would you change the industry?
Get the mix between compliance and ease of doing business right so that consumers get the right product at the right price and, at the same time, the industry can properly manage the cost of doing that business.
Best advice you've ever been given?
You have two ears and one mouth for a reason, use them in that ratio.
What's the most important thing a broker can do to develop their business?

Keep abreast of customer and market trends in your niche…leveraging the changes in IT and social media applications to keep pace with the new generation of business owners and leaders is especially important.
If you were Prime Minister for one day, what would you do?
Encourage more business people and statesmen (& women) to enter politics, there are too many career pollies.
What's the biggest challenge facing the industry today?
Continued market contraction. Intermediaries and their customers must have a diverse choice of insurance underwriters to provide relevant and competitive solutions.
NRL, AFL, soccer or other?
AFL – Go Eagles!
If you could invite three people to dinner, dead or alive, and excluding family and friends, who would they be and why?
Rick Stein – a seafood hero and a bon vivant.
John Lennon – helped to shape the world even after his death in 1980. Music, sorted!
Ita Buttrose – the feminine touch…a very intelligent and gifted Australian who remains relevant today.
Complete this sentence: If I wasn't in insurance, I would be…
living in Exmouth fishing for Marlin….love 'em!