Five Minutes With…David Kearney, Wotton + Kearney | Insurance Business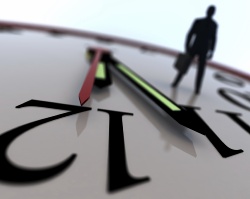 David Kearney, chief executive partner of Wotton + Kearney, talks about opening the lines of communications on social and environmental issues; building bridges between claims and underwriting teams and simplifying policy wordings.
Why insurance (law)?
I would like to say I had a passion for insurance law from an early age but the truth is I stumbled across insurance law after seeking a position within the commercial litigation department of Corrs, my first law firm, in the early 1990s. Once I started in insurance I soon realised what a varied and intellectually stimulating area it is.
How would you change the industry?
As an insurance lawyer I have been exposed to many claims which involve interpreting convoluted policy wordings so it has to be a continued push to modernise and simplify policy wordings. Building a closer relationship between claims and underwriting teams in many insurance companies would be a close second.
Best advice you've ever been given?
Never, ever give up – first learnt at school in Hunters Hill on the sporting field in 1981.
If you were prime minister for one day, what would you do?
It's a pipe dream I know but I would open up the party room for legitimate debate on critical long term issues like environmental policy and social issues like gay marriage so that our laws are not dictated to by political motives.
What's the biggest challenge facing the industry today?
It's a wonderful industry with many great personalities and an industry where personal relationships remain important. However it is often difficult to identify the next layer of talent coming through, particularly in industry sectors like loss adjusting. Attracting talent to an industry which is regularly criticised remains a huge challenge for the insurance industry generally.
What's been the highlight of your career?
To be given the opportunity to put my name alongside Australia's best insurance lawyer – Phil Wotton – and to build a law firm which really stands for something in an industry which matters.
What's your favourite style of coffee?
SFW – but I'm not impartial to a piccolo after a nice meal!
NRL, AFL, soccer or other?
My former rugby colleagues will cringe but it has to be soccer. Seven years of coaching girls' soccer and five years of playing over 35s soccer with a terrific bunch of team mates does that to you!
If you can invite three people to dinner, dead or alive, and excluding family and friends, who would they be and why?
(i) Bill Clinton – politics and much much more to discuss.
(ii) Vince Lombardi – how to get the most out of the Wotton + Kearney team!
(iii) Abebe Bikila – having just completed the New York Marathon I want to know how he was able to win the 1960 Olympic marathon running barefoot.
Complete this sentence: If I wasn't in insurance (law) I would be ...
owner/manager at either Kauri Cliffs or Cape Kidnappers in New Zealand. I would take either!