Five Minutes With…Luke Chrzanowski, Account Manager at Tresidder Insurance Group | Insurance Business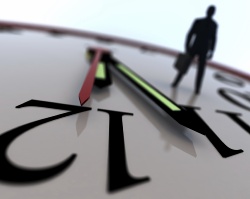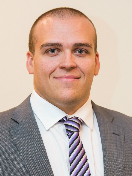 Luke Chrzanowski, Account Manager at Tresidder Insurance Group and winner of the 2015 Warren Tickle Memorial Award for Australia's best young broker, talks about his love of coffee, advertising on price and zorb balls.
Why insurance?
It's a great industry with lovely people, you get to meet some amazing clients with really interesting stories, and you get to help people with simple solutions to complex problems. When I finished my Bachelor of Commerce I had many different options, but insurance was what I chose and I've enjoyed it ever since!
How would you change the industry?
Ban insurers and aggregators from advertising on price – only let them advertise on service, coverage benefits, claim payment times etc.
Best advice you've ever been given?
I've had a considerable amount of advice from many people throughout my career, something that's always stood out for me is: "Broking rule number 1 – know your client!"
What's the most important thing a broker can do to develop their business?
Look after your clients, treat each client like they're your only client, know their exposures and give them the right advice. Once you've demonstrated your skill and ability, don't be afraid to ask for a referral (if they haven't already offered one of course).
What is the strangest thing you've ever arranged cover for?
Zorb balls being used on water.
What's the biggest challenge facing the industry today?
Today it's the soft market, however tomorrow is just around the corner and we can't afford to underestimate the level of power that Google & Facebook will have over the average consumer and their choices in the next 3 - 5 years. These brands are building trust – once they have this they can sell anything to anyone. I wouldn't be surprised if they got in to banking and financial services in the near future.
What has been the highlight of your career?
Winning the Warren Tickle Memorial Award – it was a combination of shock, enjoyment & pride. Being able to share the moment with my colleagues and friends who have all had an influence on me was something I cherish dearly.
What's your favoured style of coffee?
I love a good cappuccino. When I'm out and about a standard cap is fine, but at home it's freshly ground & roasted Ethiopian beans, a small dash of powdered Vittoria Chocochino, and a good drop of creamy skim milk at precisely 63 degrees – in that order. I have Gaggia Classic which is one of the most popular home barista machines, and I don't know how I ever lived without it. I also really enjoy being able to offer my guests something other than just hot Nescafe.
If you could invite three people to dinner, dead or alive, and excluding family and friends, who would they be and why?
Jamie Oliver - because someone needs to cook & I'm not great at it, plus he seems like a barrel of laughs.
Richard Branson – a great entrepreneur and leader, who would probably enjoy staying up until the wee hours with a neat whisky and having a chat, just like I do.
Robert Kelly
– Call this an open invitation if you like, next time you're in Melbourne Rob. I'd love to find out what it's like to run what I regard at the best and most successful broker cluster group in Australia, and learn how Rob took his dream from a concept to reality and beyond.
Complete this sentence: If I wasn't in insurance, I would be…
Probably working in risk management or investment banking.