Five Minutes With…Nicholas Zambetti, General Reinsurance Australia | Insurance Business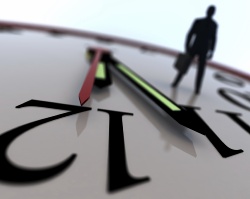 Nicholas Zambetti, senior executive, claims General Reinsurance Australia talks about appealing to a British legal heavyweight, greater transparency in the industry, and why the Prime Minister has a tough job.
Why insurance?
I fell into insurance, and then into reinsurance. It wasn't planned with my legal background, but it was an excellent career path and one I would recommend to newcomers. Our profession is interesting and dynamic and more should be planning their entry into the industry rather than falling into it. I certainly market the insurance and reinsurance industry to the younger generation.

How would you sum up insurance brokers in three words?
Enterprising, client focused, driven.

How would you change the industry?
Encourage promising young people to enter it as numbers are dwindling and enhance training and development to improve the quality of industry participants. I am fortunate enough to work for a company that is a great believer in training and recruiting talented people and in technical proficiency.

Best advice you've ever been given?
Your counterparty in negotiations is not your biggest enemy; it's your client – look after your client and you will be looking after yourself.

What's the most important thing a broker can do to develop their business?
Firstly, I think increased transparency during the risk negotiation stage with the various stakeholders will enhance the long term business relationship via increased trust. Secondly, I think there should be greater focus on providing a better value proposition when the inevitable loss occurs. I guess the concept does not change, wherever you are positioned in the insurance chain.


If you were Prime Minister for one day, what would you do?
I would try to extend my stay longer to get my super benefits! Seriously, I think the PM has a very difficult job and is underpaid considering the PM runs the nation's biggest enterprise yet does not get the rewards of many of our CEO's. I would crack down on tax minimization and avoidance schemes and the cash economy and offset this with lower tax rates to boost employee's drive to earn and stimulate the economy.


What has been the highlight of your career?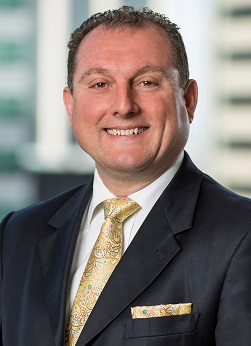 Despite the recommendations of our advisers, I followed my instincts and took one of the last legal appeals from the highest New Zealand court to the English Privy Council (when they were still available). It resounded in a spectacular 5-0 judgment in our favour and re-aligned the law on solicitor's duties to their clients. It maintained my confidence in the legal system.


What's the biggest challenge facing the industry today?
The insurance industry strives to deliver on its promises and protect insureds in their time of need. Public perception of insurers, however, does not always accord with this reality. Insurance and indeed reinsurance is about protecting personal and corporate assets and helping re-establish continuity as soon and as fairly as possible after a loss. By focusing on the crucial utility of insurance and lifting transparency in the provision of these aims we can help improve the perception of the Australian insurance industry in the public eye.

What's your favoured style of coffee?
Anytime – Macchiato – hot, full bodied short black with a creamy top of frothed milk.
In lieu of dessert – Affogato – a delicious infusion of short black over vanilla ice cream, adulterated by the obligatory frangelico shot.
Many a client has now seen the light.


Complete this sentence: If I wasn't in insurance, I would be… still working to time sheets, God forbid!