Five Minutes With…Peter Marshall, Business development manager at ProRisk | Insurance Business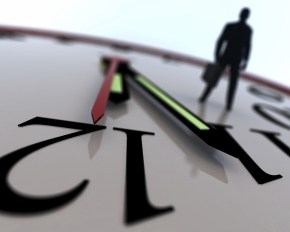 Why did you get into insurance?
I really didn't know what I wanted to do. I thought it would be a good idea to have a job while I was working that out. A mate told me that there was a job advertised where he worked. I applied and got the job. That was with GRE Insurance. I've been in the industry ever since.
How would you sum up insurance brokers in three words? Entrepreneurial, optimistic and entertaining.
How would you change the industry?
By promoting it to make it more attractive to society in general. We know it does a lot more good than the public realise or perceive due to the disproportionate amount of negative press it receives. We should promote it in schools as a career of choice. The goal would be to have more people entering the industry that have planned to be there and have studied subjects that will enhance their career and the industry itself as they progress.

Best advice you've ever been given?
All the best ideas you have are worth nothing if you don't do anything with them!

If you were Prime Minister for one day, what would you do?
Remove the Carbon Tax, then lunch, crank call a few world leaders. Job done!

If you could invite three people to dinner, dead or alive, and excluding family and friends, who would they be and why?
Tea Leoni because she is a great actress and I've always had a crush on her.
Jennifer Keyte because she is a great newsreader and I've always had a bit of a crush on her as well. Sigmund Freud because I have a few questions I would pose to him about his theories. That was certainly one man obsessed with a singular focus!!

Complete this sentence: If I wasn't in insurance, I would be….
Definitely a comedian.