Five Minutes With…Sampath Soysa, Young Insurance Professionals | Insurance Business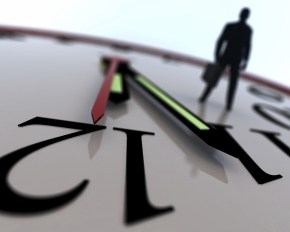 The Australasian president of the Young Insurance Professionals Australia & New Zealand talks about choosing the Bar over beer, uniting Aussies and Kiwis, and highlights the industry's struggle to recruit young talent.

Why insurance?
I had to decide whether I worked in law after slaving away doing the degree or keep the other job I had at the time doing digital media production which was a pretty good gig –glamorous event launches and a hip young workplace with a beer fridge. I chose law and discovered that my firm was one of New Zealand's leading insurance law firms.

How would you sum up insurance brokers in three words?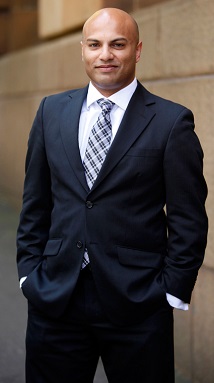 Insurance's public face.

How would you change the industry?
As insurance becomes increasingly commoditised, ensuring that the industry doesn't lose sight of the importance of personal contact and relationships – both the customers and those working in the industry. Young Insurance Professionals (YIPs) has found it is an uphill battle getting the message across to industry decision makers that young people value interpersonal business relationships and belonging to a community when deciding to work and stay in insurance.

Best advice you've ever been given?
My first proper boss, who is still my mentor, taught me that almost all career and personal problems can be put in perspective and possibly even solved if you ask yourself, 'does it really matter?'

If you were Prime Minister for one day, what would you do?
Unite Australia and New Zealand or at least heavily streamline the residency and mutual citizenship processes for both countries. Having gone through the hurdles to get my dual citizenship, it would make life simpler for everyone especially Australasian organisations like YIPs and the wider insurance industry.

What's the biggest challenge facing the industry today?
We've heard about the difficulties in recruiting and retaining younger people in the industry and founded YIPs to address some of those concerns. Unfortunately, apart from those visionary organisations who have supported YIPs to date, we have found that the biggest challenge is a lack of material support and willpower from the industry to really resolve with those issues.

NRL, AFL, soccer or other?
As a Kiwi it is all about Rugby Union for me but I spread my risk – the All Blacks are my undisputed favourites. As a dual citizen I confess support for the Wallabies as long as they aren't playing the ABs, and living in the ex-pat melting pot that is Melbourne, I am a Melbourne Rebels member.

If you could invite three people to dinner, dead or alive, and excluding family and friends, who would they be and why?
Winston Churchill, Bill Clinton and P.J. O'Rourke – that combination would provide some amazing dinner time conversation though probably not very politically correct.

Complete this sentence: If I wasn't in insurance, I would be…a former lawyer who directs movies.