Fleet insurance market set to undergo dramatic change | Insurance Business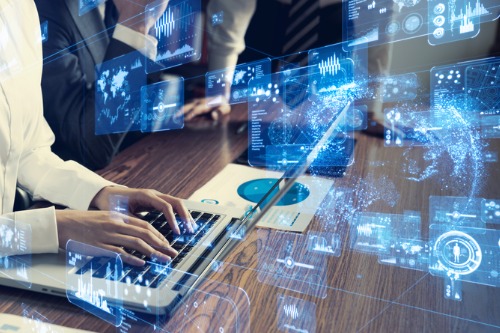 The fleet insurance market is constantly evolving due to both internal and external forces. While providers are changing their offerings as they aim to better meet the needs of consumers, a hardening market, combined with COVID-19, has seen premium prices rise sharply. These unique circumstances mean that it's more important than ever to choose a local Australian fleet insurer, according to Steven Hamilton, general manager of client services for Fleetsure.
"Having key decision makers in Australia means that Australian insurers have a clear understanding of the issues of the local market," Hamilton told Insurance Business. "The chief risk officers of international insurers tend to have a global view – for example, not recognising that Australian motor policies don't include the traditionally unprofitable third-party injury risk that the rest of the world include in their motor policies."
"Of course, keeping jobs, premiums and profits in the country is also pretty important to all Australians," he added.
Hamilton sees the next year as being more crucial than ever to fleet insurers owing to changes in the way clients operate their businesses and fleet assets. Pushing this change is a contraction in the motor insurance market – as research by the data and analytics firm GlobalData revealed in August, spending in this area is predicted to decrease by 4.4% in 2020, down on the 3.6% increase the industry enjoyed in 2019.
Read next: Likely contraction looms in motor insurance market
"I think that it's crucial for brokers to stay close to clients during these times where we've seen reduced activity," he said. "As renewal is being approached, brokers need to make sure the information regarding the client's operation is current, and check that they haven't started carrying dangerous goods, are using the vehicle for interstate runs or have moved to less secure premises."
Some of the changes that are already coming about as a result of COVID-19 have the potential to greatly impact how the fleet industry operates, Hamilton remarked. "There will be a move away from 'just in time' inventory systems, particularly from overseas suppliers, which will see a rise in Australian logistics and warehousing operations and, in turn, road transit vehicle use."
"I think there will be fewer small, regular B2B deliveries, and a return to less frequent but larger loads that require larger vehicles. B2C, on the other hand, looks set to swing the other way, as the disruption of the retail sector continues. We've already seen a move to increased home deliveries, and we'll be seeing more and more smaller trucks appearing in suburban and residential streets."