Flood risk database launched | Insurance Business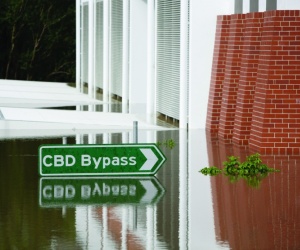 A new flood risk database, commissioned by the Insurance Council of Australia (ICA) to help insurers determine flood risk, was launched this week. How will this solve the country's problems?
The national Flood Exclusion Zones (FEZ) database was developed by Risk Frontiers, an independent risk research centre specialising in the study of natural hazards.

ICA CEO Rob Whelan said the database would assist insurers to understand if properties lay within the boundaries of a flood plain.
"The database can be used in geographical areas where local government flood mapping is not available and where insurers have few other options to assess the level of flood risk. It is one tool insurers may voluntarily use to gain a better understanding of the risk to a property," he said.
"The new patented FEZ methodology uses a range of factors, including digital elevation, proximity to water courses, land gradient and historical flood records, to identify whether or not an address is likely to have any exposure to riverine flooding.

"The identification of some level of flood risk through FEZ means insurers are more consistently able to identify flood risk and set premiums appropriately.
"Though this is a useful tool that some insurers may choose to employ, it is vital that local governments continue to provide updated flood mapping information to the NFID to enable insurers to more accurately price flood premiums," said Whelan.
The NFID was developed by the ICA with the assistance of state and territory governments. It is funded by the general insurance industry and provides in-depth information of flood risk to individual properties.
"Unfortunately, not every flood-prone area in Australia is covered by the NFID, as some local governments and floodplain management authorities responsible for this information have yet to release adequate digital flood mapping," Whelan said.
"There remains a critical need to improve the availability of local government flood mapping so all stakeholders can assess and respond to accurate flood risk information.
"The ICA encourages councils that have recently updated their flood maps to share them with the NFID," he added.
---