Fluctuating US dollar puts squeeze on Aussie clients | Insurance Business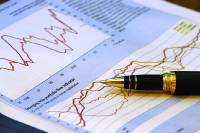 Global currency issues and the preference to insure road carriers are two major challenges facing the Australian marine market; according to one major broker-facing brand.
As Vero continues to strengthen its offering, having recruited Associated Marine's Randy Pieterz to national developed manager, the insurer's national manager for marine, Mark Williams, said the market is not without its challenges.
"Globally, the European economic environment and the value of the Australian dollar are posing challenges for both importers and exporters. Every time the dollar moves above parity with the greenback, our exporters' profit margins are squeezed and this can have a knock-on effect on the level of insurance they take out."
There are local issues, too, Williams explained. "The fashion in recent years has been to provide road carriers with insurance, rather than the owners of the cargo," he said. "However, if the cargo owner is not a regular freighter, then the claims may not receive the attention they require. This does not make sense and it partly explains why it has been traditionally unprofitable class of business."
Williams conceded that while over capacity in the marine market remains an issue, the level of sustainability of capacity is also a key concern as there has been "a fair bit of realignment" in the market.
'Nevertheless, this has meant there has been and will continue to be plenty of opportunities to grow our business," he said. "Vero is taking a long-term approach to these opportunities."
Hinting at a future development, he said the company was also "committed to enhancing our web quote system over time, as well as other distribution efficiencies".
"I genuinely believe brokers would rather promote a premium for service rather than a punt," he added.