FM Global fire tests warehoused lithium-ion batteries | Insurance Business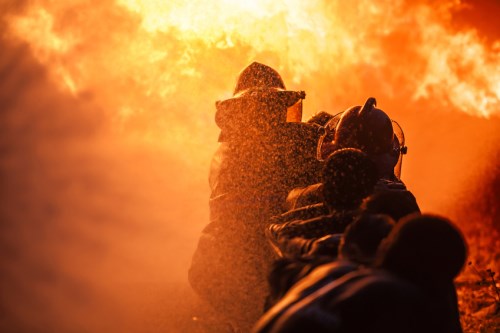 Commercial property insurer
FM Global
has conducted new research to come up with refined fire protection standards for lithium-ion batteries stored in warehouses.
Lithium-ion batteries − used in smartphones, electric cars, and energy storage systems − pose high fire risks, particularly in warehouse settings where hundreds of thousands of batteries could be stored, said FM Global in a statement.
The research, which involved large-scale fire tests at the FM Global Research Campus in West Glocester, Rhode Island, aimed to help companies protect their business against the fire hazard.
Louis A. Gritzo, Ph.D., VP, manager of research at FM Global, said: "Executives, risk managers, fire protection organizations, municipalities, and insurers all need definitive, empirically conclusive information on how to cost-effectively manage this increasingly prevalent storage risk. Now we have it."
Among the research's key findings were the following:
Corrugated board cartons and plastic dividers tend to catch fire before significant involvement of batteries stored in cartons.
Large-format lithium-ion batteries generally pose a higher fire hazard than small-format batteries, as they tend to ignite quicker in a warehouse fire.
Properly configured ceiling sprinklers can extinguish fire caused by either an exploding battery or an external source.
The tests build on FM Global's May 2013 research on the associated fire hazards and protection recommendations for lithium ion batteries in warehouse storage.
The tests were conducted in partnership with Property Insurance Research Group and in collaboration with the National Fire Protection Association's Fire Protection Research Foundation.
Related stories:
FM Global probes into the reliability and value of next-gen sprinkler
FM Global reveals cyber insurance first
FM Global reveals cyber markets to watch