FM Global probes into the reliability and value of next-gen sprinkler | Insurance Business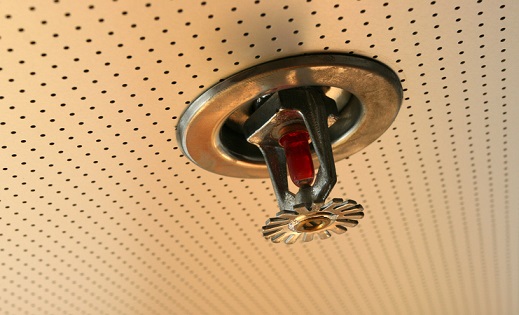 A commercial property insurer has spearheaded research on next-generation sprinklers for extinguishing highly challenging warehouse fires.
In a new report, titled
Evaluation of the Availability of the SMART Sprinkler System
,
FM Global
provided a sneak peek into the reliability and effectiveness of SMART sprinklers in highly challenging fire risk conditions, or those outside the scope of their existing protection recommendations. The research complements information from actual fire testing documented in two previously issued reports.
SMART (Simultaneous, Monitoring, Assessment, and Response Technology) sprinklers, will employ multiple sensors and programmable logic to extinguish fires faster and with less water. This new technology would theoretically allow warehouses to be bigger, use less-expensive water systems, and store more challenging materials.
Louis A. Gritzo, Ph.D., FM Global VP of Research, said: "In order to provide their benefits, SMART sprinkler systems are more complex. That's why we have performed research on their reliability and costs as well as their benefits. These variables are important to our clients in designing resilient storage solutions."
The FM Global report has found the following:
The availability of early wired and wireless SMART sprinkler configurations (i.e., their ability to operate when called upon) was estimated at 86% and 83%, respectively, over a 30-year product lifetime, as compared to 97% for an established, traditional sprinkler system.
The gap in the availability between SMART sprinkler and traditional sprinklers can be reduced by roughly half by increasing inspection, testing, and maintenance from once to twice yearly.
The estimated lifetime cost of inspection, testing, and maintenance of traditional sprinklers is 50% lower than that of SMART sprinklers.
Based on a preliminary evaluation of the technology, initial installation for a 55,000-square-foot (5,110-square-meter) warehouse would cost an estimated US$280,000 for traditional sprinklers, US$710,000 for wired SMART sprinklers, and US$740,000 for wireless SMART sprinklers. Actual cost would differ depending on the setting, vendors, and configuration.
"Like all technology, fire protection solutions are evolving in exciting new ways and will continue to evolve," Gitzo said. "Our role is to provide innovative solutions to the marketplace, inform clients about their options, guide them so they can make good decisions and help prevent losses that could harm their business."
Download the FM Global report
here
.
Related stories:
Chinese explosions could cost 2 major insurers US$1.5 billion
FM Global reveals cyber insurance first
Australia rises in global insurer ranking