Fonterra milk scare skims surface of product recall insurance | Insurance Business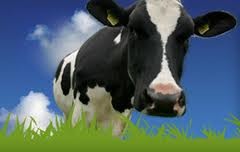 Contamination scares like the recent Fonterra botulism incident has led to a rise in the number of product recall enquiries insurers have received.
Although it turned out that the ingredient New Zealand dairy company Fonterra supplied was not contaminated, companies including Danone used the ingredient in the production of infant formula products and were initially forced to recall them.
Steven Ward, underwriting manager for leading product recall insurer Catlin Australia, told Insurance Business that issues such as this serve as a reminder of the significance of product recall insurance, as a growing number of commercial players either purchase cover or demand that their supply chain business partners do.
"Whenever there is a big issue like Fonterra, it increases the awareness of contamination. We do get an uptick in enquiries from existing clients asking if they have adequate cover and the right limit.
"Fonterra was supplying an ingredient and the scare had a large knock on impact on other companies. It can affect the reputation and brand of the companies impacted. Some policies provide cover for adverse publicity."
The product recall market has gained some traction in the last 18 months with a string of new market entrants.
"It is an expanding market because more clients are buying it because of increased awareness. It is a line of business that many clients have traditionally not bought."
Ward said that in some cases clients are contractually bound to such cover by the companies they are supplying to, with some retailers even insisting on it.
This probably comes as no surprise as in the last 30 days there have been 32 product recalls. They range from car parts and deck chairs, to nappies to pet food.
But with rising demand for cover for a vast range of products, it is paramount that the cover suits the client's needs, which represents a challenge for both brokers and their clients.
"There are various product recall offerings out there but it is not a one-sized-fits-all product. It needs to be structured to fit each individual's needs.
"The challenge [for clients] is trying to understand what is available and the ramifications of the contractual obligations that the clients have with their supply chain clients, and making sure you buy a product that covers those obligations."
Turning to brokers, Ward said: "If you go back three or four years all the offerings were similar but now there are many with differences in wordings. It is a challenge not just for brokers but for their clients to understand the differences."