Foo Fighters sue insurer over concert cancellation | Insurance Business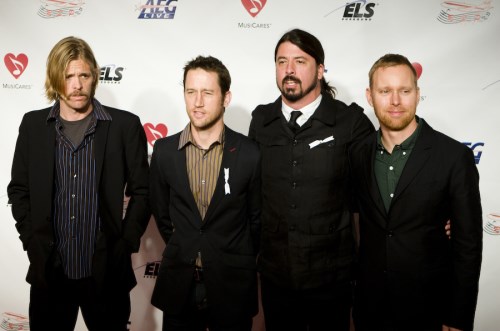 Rock band Foo Fighters filed a lawsuit against its insurer, Lloyd's of London, claiming that the company failed to cover for its losses under a terrorism clause in its policy.
The band cancelled its Turin and Paris shows last year, as well as two other European performances in Lyon and Barcelona, due to the risks posed by the Paris terror attacks on Nov. 13.
A day after the attacks, Foo Fighters' tour website was hacked by a the hacker group Team System DZ to display an Islamic State flag, a picture of an automatic weapon, and the ominous warning, "Be prepared."
In the suit, the band alleged that Lloyd's was supposed to cover losses from the cancellations but the insurer is seemingly dodging payment.
"Foo Fighters reasonably expected that the Terrorism Policy would provide them coverage for the four November 2015 performances, which were necessarily cancelled as a direct result of terrorism," the complaint reads.
"While [the insurers] have engaged in a seemingly never-ending series of requests for increasingly irrelevant information, particularly as to the necessity of cancelling the Turin and Barcelona performances, they have not provided Foo Fighters with any indication that they dispute coverage for the cancellation of the Paris, France and Lyon, France performances."
"To date, seven months later, however, London Market Insurers have not paid or offered to pay a single penny of Foo Fighters' terrorism coverage claim."
The suit was filed Monday in Los Angeles federal court.
Related stories:
Insurance battle over cancelled concerts
Aussie market 'maturing' in key area of coverage
Broker 'declares war' on boring insurance