For brokers considering listing, preparation is key | Insurance Business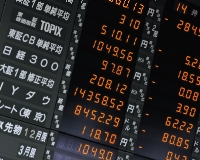 As broker network Steadfast gears up for an initial public offering in May, Ernst & Young survey has underlined the importance of preparation and planning for businesses considering floating.
More than 300 institutional investors around the world, including Australia, were surveyed for the report: Right Team, Right Story, Right Price.
Institutional investors ranked attractive pricing (91%), a compelling equity story (65%) and confidence in management (57%) as the top three critical success factors for an IPO.
Ernst & Young Oceania transactions advisory leader, Graeme Browning, said an increasing number of businesses are considering listing but he warned the bar will be high for the first IPOs of this cycle.
"There is increasing confidence the IPO window will open in Australia this year," Browning said. "However, the first companies to test the market will need to be well priced, well prepared and able to demonstrate a predictable earnings stream."
Browning said there will likely be a small number of IPOs in Australia before 30 June, with a bigger window likely to open in October and November, assuming the economic outlook and equity markets both remain stable.
But companies have been urged to get their houses in order before floating. According to E&Y, the three most important financial factors for evaluating an IPO are earnings ratio (named by 45% of respondents), cash flow (42%) and ROE (18%).
"Companies thinking about an IPO need to be preparing now. In our experience, companies often underestimate how long it will take to prepare for an IPO – it is at least six months, and the better prepared companies spend 12-24 months getting ready," Browning said.
The three most important non-financial factors are management credibility and experience (30%), market size and opportunity (26%), and brand strength/market position (20%).
The top three key concerns about IPO candidates were overpricing of stock at IPO (85%), the issuer not having the right management (56%), and listing at too early a stage in a company's life cycle (43%).
E&Y urged businesses considering an IPO to undertake a long-term transformational process that encompasses the management team, board and governance structures, systems and processes and investor relations and communications.