Former AMP financial adviser accused of engaging in dishonest conduct | Insurance Business Australia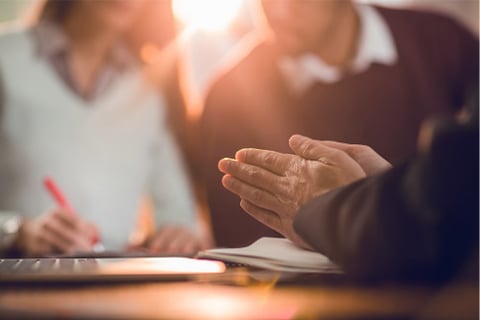 The Australian Securities and Investments Commission (ASIC) has accused former AMP financial adviser David Michael Fong and his Perth-based company Fong Financial Planners Pty Ltd (Fong Financial Planners) of engaging in dishonest conduct.
ASIC claimed that when Fong was an authorised representative of AMP in 2014, he and his company allegedly acted dishonestly by:
Completing and submitting false information in clients' insurance applications;
Failing to disclose fees to clients adequately;
Acting without client instructions; and
Failing to adequately disclose the effect of advice, for example, clients becoming uninsured after closing their superannuation accounts.
Read more: MLC Limited accused of insurance failures in Federal Court case
In 2017, ASIC permanently banned Fong from providing financial services or engaging in credit activities. However, he appealed the decision to the Administrative Appeals Tribunal, and the appeal remained pending the outcome of the criminal proceedings.
On November 19, 2021, Fong appeared before the Perth Magistrates Court and was granted conditional bail.
ASIC confirmed that the Commonwealth Director of Public Prosecutions is prosecuting the matter, which was listed for further mention on January 14, 2022.
Aside from Fong and his company, MLC Limited (MLC) was also recently accused by ASIC of insurance failures. The regulator alleged that the insurer breached its obligations as a financial services provider and its duty to act with the utmost good faith when handling claims from 1999 to November 2020.
Specifically, the insurer allegedly failed to:
Pay a rehabilitation bonus benefit to 297 customers;
Timely update its definition of severe rheumatoid arthritis, resulting in 12 policyholders being denied insurance cover;
Notify more than 800 customers that their premiums had increased or were overdue or that their insurance policies had been cancelled or lapsed; and
Fully refund premiums to over 260,000 people who had cancelled their loan insurance policies or paid out their loans.
ASIC Deputy Chair Sarah Court argued that consumers must be able to trust their insurers to pay their full benefit when needed and keep them informed about significant policy changes.
"Insurers need to make sure they have adequate systems and controls to manage risk and administer their insurance policies correctly," she said. "Too often, we are seeing consumers harmed by implementation issues, legacy IT systems, and failures resulting from poor governance and culture. ASIC will look to take enforcement action to ensure these systems improve."