Former insurance broker victim of Mafia-style attack | Insurance Business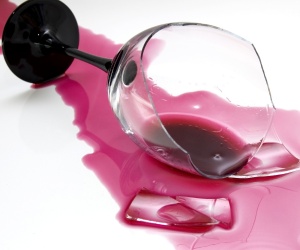 A former insurance broker in Italy has $16m worth of wine destroyed in "Mafia-style act"; Rabbi arrested for insurance fraud; and mansion burned to the ground for insurance pay-out.
Vandals broke into the cellars at a Tuscan vineyard and sent an estimated $16 million worth of one of Italy's most celebrated red wines down the drain.
Gianfranco Soldera, the estate owner who worked as an insurance broker in Milan before buying the vineyard in 1972, said he had no idea who might have been behind the raid. His family described it as "a Mafia-style act" but did not identify possible culprits.
Some 80,000 bottles of wine were lost, each of which can sell for at least 170 euros. The saboteurs did no other damage to the estate's "cantina", nor did they steal anything, suggesting that it was less a random episode of vandalism and more an act of spite.
"We cannot come to terms with what happened," Mauro Soldera, Gianfranco's son, told the newspaper Corriere della Sera.
"We've never been involved in controversy and we've never received threats. We've suffered a serious blow, not just in economic terms. But we will not give up, the estate will survive."
Silvio Franceschelli, the local mayor, called the raid "ugly and cowardly" and expressed solidarity with the owners of the winery.
---
A rabbi has been arrested in South Florida in relation to a string of insurance claims he made regarding lost luggage.
Police arrested Barry William Kallenberg at Miami International Airport, charging him on 73 counts each of grand theft, false insurance claims and false supporting insurance documents.
Authorities say Kallenberg committed 73 fraudulent transactions where he falsely reported his luggage stolen in order to collect on traveller's insurance policies he held with companies such as American Express and Allianz Global Assistance.
Kallenberg was caught on surveillance video picking up his luggage at the airport before returning to claim that the luggage had not arrived. He remains in jail after a court set his bond at $110,000.
---
A US man is suing the would-be buyers of his $5.2 million mansion after he claimed they moved in and burned the 24,000-square-foot property to the ground for the insurance money.
Jerald Batoff claims Dean Topolinski and Julie Charbonneau signed a purchase agreement and paid deposits on the property but never intended to complete the transaction.
Instead, Batoff said the defendants signed a lease agreement to move into the residence and obtained $5 million in personal insurance policies. Then, he claims Topolinski and Charbonneau set the mansion on fire in April 2012 to collect a $22 million insurance policy that Batoff held on the home.
The suit claims the defendants took several steps to prevent their alleged scheme from being detected, such as firing the home's caretakers and disabling a security system at the mansion just before the fire.
Batoff is seeking damages of at least $8 million.
---
MORE NEWS