Former insurance CEO heads up campaign to slash premiums | Insurance Business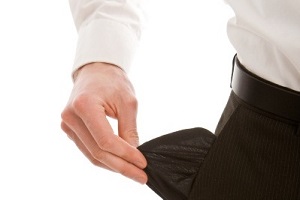 The former CEO of NRMA David Issa is heading up a campaign to get 25,000 Australian householders signed up the Big Insurance Switch initiative in order to get them a discount on home and contents insurance with "a leading provider".
And if the intiative is a success, the boss could target other types of insurance too.
Consumer network One Big Switch launched the latest initiative, spurred on by rocketing premiums which it says has left 83% of Australians under-insured. It says "Australians are now in the grip of a home and contents Insurance affordability crisis", and highlights that home insurance premiums as having risen by 57% on average over the past three years and contents insurance haven risen by 18% on average over the past three years, but wages have only grown by 10% in the same period.
It aims to register 25,000 householders interested in group discounts on home and contents insurance and use their combined buying power to negotiate an offer from a provider. So far, almost 4,000 people have signed up to the initiative, which is a joint campaign between MoneySavingHQ, News Corp and One Big Switch. There is approximately 18 days left.
A spokesman for One Big Switch told
Insurance Business
that while it did not have an offer from insurance companies yet but "talks are already taking place".
"We use the size of the group to negotiate an offer, so we are currently building the group to increase our buying power."
He added: "The response has so far been positive, with several insurers expressing interest, ranging from large conglomerates to smaller challenger brands."
Asked if the campaign would use an intermediary, the spokesman explained: "We do our own negotiations. Our CEO is David Issa, who was previously CEO of NRMA personal insurance and will assess the offers that are made."
The One Big Switch spokesman said it would be interested in looking at other insurances too.
"We will begin with home and contents and if successful, we will then look at what other insurances are impacting most on household budgets."