Former QBE boss Bhatia at centre of controversy over his CV | Insurance Business Australia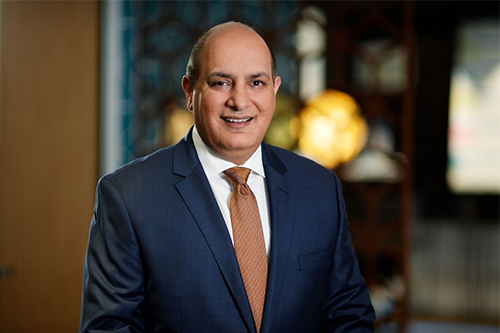 Last month, Link Group welcomed former QBE Australia Pacific chief Vivek Bhatia (pictured) as its new chief executive officer. However, the decision has dragged the company into media drama over the authenticity of his CV.
Bhatia served as the CEO of icare until 2018 and was appointed to run its forerunner in 2014 by a board of directors chaired by Michael Carapiet, who is also the chairman of Link Group – as reported by the Australian Financial Review.
Link said in its announcement of the appointment last month that Bhatia's background included being "CEO of Wesfarmers Insurance in Australia, where he was responsible for leading the business through a significant transformation journey."
However, the Australian Financial Review pointed out that the role never existed as the company never had a CEO for Australia. In fact, its report states that in June 2011, he was appointed chief executive officer of the Australian underwriting operations and was one of three divisional heads reporting to then Wesfarmers Insurance CEO Rob Scott. His role with the firm lasted just four months – he resigned in October of the same year.
When asked about the issue, the Link Group board told the Australian Financial Review that it "considered Vivek Bhatia's previous employment and responsibilities before making the appointment. At Wesfarmers, Vivek had responsibility for all of the Australian general insurance businesses, including Lumley, WFI, and Affinity & Direct (which includes Coles Insurance)."
The AFR columnist described this as an "excruciating stance" and went on to question Bhatia's designation as a chartered financial analyst, noting that he was not recognised by the CFA Institute but rather from the Institute of Chartered Financial Analysts of India, which, the report says, "advises its alumni to refer to themselves as 'CFA (ICFAI)' to help distinguish themselves from the CFA Institute's charterholders."