FOS to hold dispute resolution conference | Insurance Business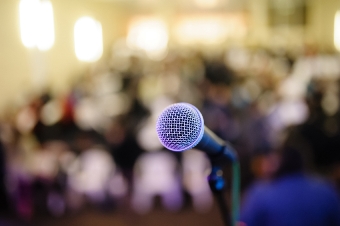 With an aim to share its expertise and knowledge to deliver consumer trust and confidence in the financial sector, the Financial Ombudsman Office (FOS) will hold its 2016 Australia National Conference.
The conference and a welcome dinner will be held on 7-8 September 2016 at the Melbourne Convention Centre with the theme "Beyond the promise – a new resolve."
The theme is a reflection of FOS commitment to improve dispute handling, and to achieve improved standards, ethical practices, and service levels across the whole financial sector with the support of stakeholders.
The conference will feature ten breakout sessions. One session will feature a mix of insights from FOS, industry, consumer representatives, and health professionals on issues that arise in general insurance disputes concerning mental health.
Another session will explore the proposal of a new life insurance framework and how these changes may affect disputes seen at the FOS. The session will cover misrepresentation and non-disclosure, and the relationship and obligations of the client, advisor, and insurer; as well as explore the sale of life insurance, claims denials, the new life insurance code of practice, and issues concerning mental health and insurance.
Other sessions will be on the FOS approach to financial difficulty issues, lending to small business, nonviolent communication, advice on SMSFs and gearing, fast track disputes, conciliation for improved dispute resolution, elder financial dispute, and IDR and working with vulnerable consumers.
The conference is now open for registration. Price of attendance range from $645.00 to $695.00 for members and $760.00 for non-members. Interested parties can find about the program and register
here
.
RELATED ARTICLES:
Broker disputes could continue to rise
ASIC weighs in on insurance disclosure