Fosun pursues Ironshore IPO | Insurance Business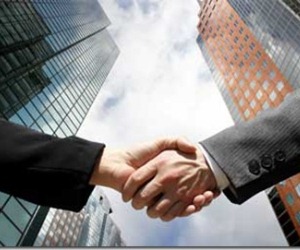 Chinese business Fosun has revealed that they are seeking approval for an IPO for international insurer Ironshore.
Fosun said in a statement that the business has submitted an application with The stock Exchange of Hong Kong, alongside a separate listing in the United States.
"The board of directors of the Company (the "Board") would like to announce that the Company has submitted an application under Practice Note 15 of the Listing Rules to seek approval of The Stock Exchange of Hong Kong Limited for the proposed spin-off and separate listing on the New York Stock Exchange or NASDAQ Stock Market of Ironshore," the statement said.
"The Company will comply with the Listing Rules and make further announcement(s) in connection with the Possible IPO as and when appropriate or required under the Listing Rules."
The potential size of the IPO has not been revealed but the business assured markets that the process is only in its infancy.
"Shareholders and potential investors of the Company should note that the Possible IPO is subject to, among other things, the final decisions of the respective board of directors of the Company and Ironshore, the effectiveness of a registration statement filed with the U.S. Securities and Exchange Commission with respect to the Possible IPO and the approval of the relevant stock exchange(s).
"Accordingly, there is no assurance that the Possible IPO will take place or as to when or where it may take place."
Ironshore
was purchased by Fosun in early 2015 as the Chinese business bought the remaining 80% of the company following an existing holding of 20%.
RELATED ARTICLES:
Lloyd's boosts physical footprint in Australia
Insurance giant Ironshore 'on the lookout' for acquisitions
Global player Ironshore International announces Aussie acquisition