From building boats to binding contracts | Insurance Business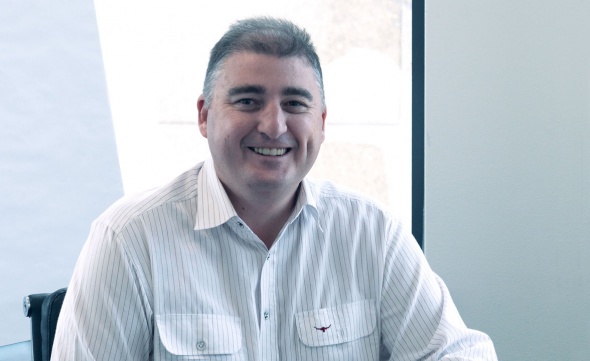 Many people say that there is quite a shock when looking for a new job, but they don't quite mean an actual electric shock.
It was a bolt of energy that inspired Dean Fiddes, director of SURA Hospitality, to take the jump from a boat builder to the world of insurance.
"On a cold wet morning as a boat builder after receiving another unwanted bolt of electricity from a power cords falling into the sea at St Kilda Marina I decided there must be an alternative," Fiddes told Insurance Business.
"Dealing with insurers and loss adjusters on a daily basis I decided to investigate the mythical world of insurance. Dressed in my olive double breasted suit my insurance career began with VACC in commercial claims."
Fiddes said that a move to Alice Springs cemented his place in the insurance industry as the "life changing experience," helped him understand the power of insurance and created some pretty unique memories.
"Moving to Alice Springs and taking up an underwriter role that's when I realised insurance was the career for me," Fiddes continued.
"It was so remote and my handshake or promise to help was binding. The whole experience has left a lifetime of memories.
"The time a client rang to inform us that the river had burst its banks and his shop had been flooded to the counter tops. That was the least of his concern, it was the crocodile that was eating the meat out of the fridge that was posing a more pressing issue.
"You never know what the next phone call may entail."
Fiddes believes that the biggest challenge currently facing the insurance industry is industry leaders "passing on the knowledge experience before retirement," as electronic systems become more prevalent.
"We need to learn the fundamentals of what our industry is based on. Insurance has placed so much reliance on electronic systems and platforms.
"We are losing the skills and old fashioned know how that made this industry unique."
Fiddes said that the future of the industry holds "challenge and change," as businesses continue to look to adapt.
"With moving markets and capacity the industry needs to adapt quickly," Fiddes said.
"The agency space holds the advantage here as we are very agile and specialised. Brokers need to consider do I have the best option for their client?"
From boat building to crocodiles in the kitchen, it hasn't exactly been a dull career for Fiddes.
"When I bought that olive suit, I never imagined where it could take me."
RELATED ARTICLES:
A natural born broker
The family business