FSL guidelines come down hard on insurers | Insurance Business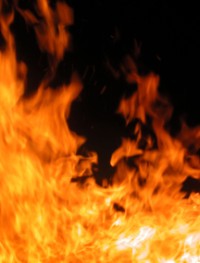 The Fire Service Levy Monitor has issued a final version of the FSL guidelines to ensure insurance companies pass on the benefits of the new pricing system to policyholders.
As reported by Insurance Business in April, the Victorian insurance-based FSL levy will be replaced by a property-based one on 1 July, 2013.
The Monitor, charged with overseeing the removal of the insurance-based levy, has compiled guidelines which it will use to assess insurers' compliance. A breach of the guidelines can attract penalties of up to $10million in fines for a company and $500,000 for an individual.
The guidelines state that the prohibition on price exploitation is the "keystone" of the regulation, established to oversee the abolition of the insurance-based FSL and ensure the benefits of the FSL reform are fully passed on to insurance policyholders.
The rules include the prohibition on price exploitation relating to both a base premium component of a price charged by an insurance company, as well as the FSL, the GST and stamp duty components of a price. It also calls for the CEOs of insurers to sign a declaration stating that the company has implemented internal controls designed to ensure that no FSL will be charged on new policies issued or policies renewed from 1 July, 2013.
The guidelines also state a premium for fire insurance should not increase contemporaneously with the abolition of the fire services levy, unless the issuing company can demonstrate a cost basis for the increase.
Where the premium does rise contemporaneously, and the higher premium reflects a change which increases costs allocated to fire insurance policies in Victoria, the Monitor may investigate the change and will expect the company to justify the change in cost allocation.
Under false representations, insurers are asked to provide easily accessible and comprehensible information on its customers on the abolition of the FSL and how their premiums for policy renewals are set to take account of its abolition.
From 1 July 2013, any insurer which charges a price for a regulated contract of insurance issued or renewed after 30 June 2013 that includes any dollar amount identified as FSL may be considered by the Monitor to have contravened section 31 of the Fire Services Levy Monitor Act 2012.
A public hearing is being held by the Monitor on 18 June in which it has asked Allianz, CGU, QBE, Suncorp Group and Insurance Manufacturers of Australia to explain their pricing practices, and allay concerns that the removal of the FSL will not be fully passed on the policyholder.