Funeral insurance should be "off air" in ten years | Insurance Business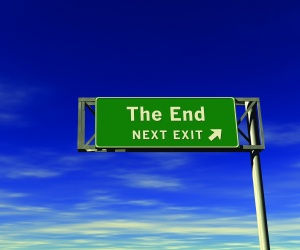 Professor Allan Manning, managing director of the
LMI Group
, has called for funeral insurance adverts to be "off the air" by 2024, branding such products a "complete waste of money".
During a NIBA Convention session, Manning spoke of his own frustration that his family had been burnt by funeral insurance, as an example of the damage such products can do to consumers.
He then said: "These sorts of products really are a complete waste of money and time and what worries me is these ads [are suggesting] you are socially irresponsible if you don't have funeral insurance."
Manning spoke of his mother who had been paying a funeral insurance premium since 1952. When it came time to cash the policy in, it was worth $1,250.
"People are buying this complete waste of product when they could be taking out home and contents insurance or car insurance. I just think it's just wrong so I would like to see the end that one by 2024 – certainly to get it off the air – and I see
ASIC
is working on that."
Manning said a similar problem occurred when his mother took out a policy for him. She paid a penny per week premium so Manning would receive $400 [referring to currency values of that time] to buy land when he was of age. When he turned 25 he received a cheque for $800.
Speaking of insurance risks in 2024, Manning warned delegates that telematics "could take billions of dollars out of the insurance industry" because there will be fewer road traffic accidents and the technology will encourage improved driving.
Continued technological developments – while useful in accessing information – will also lead to more product recalls and therefore the necessary insurance, he added.
The fast pace of technology has meant devices are being upgraded and improved on a rapid basis, encouraging consumers to buy them, however this will continue to lead to an increase in bogus insurance claims.
And with the population continuing to age, new insurance issues crop up, Manning said, such as travel insurance.
"Our travel insurance policies' cut off is around 70 years-old. We have to think about increasing that […] our policies have to keep developing as time goes on."
However, the growth of economies including China and India means wealth continues to grow in those countries and the ability for their residents to buy insurance becomes easier, creating new opportunities for the Australian insurance industry, he added.