Gallagher Australia CEO opens up on Wesfarmers deal | Insurance Business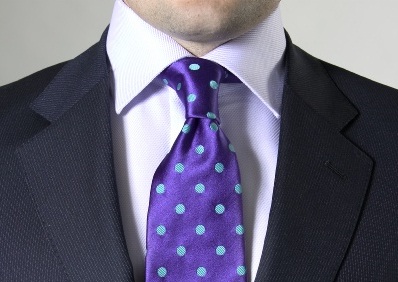 Arthur J. Gallagher Australia's client-facing brokers and their support network will remain vital to the ongoing success of the business, Australian CEO Andrew Godden told
Insurance Business
, but the company will still seek "operational efficiencies".
Speaking in the aftermath of Gallagher's signed agreement to purchase Wesfarmers' broking and premium funding operations, Godden stressed that its existing staff remain important to the company and that deal presented tremendous career opportunities for its brokers within the global Gallagher group.
"Our client-facing brokers and their support network are vital to our ongoing business success and I assure all our team members they are important to us. This deal represents enormous opportunities for our brokers as we become a much bigger entity in this marketplace.
"As with any acquisition of this size, we will be looking for operational efficiencies. These issues are part of the broader process we're working through over the next three months as we head towards the June 30, 2014, finalisation date for the acquisition."
Although there is talk of OAMPS and Crombie Lockwood operating as a single entity rather than two separate businesses, Godden said it is too soon to discuss the integration process.
"As you can appreciate with a deal of this magnitude, there are a lot of steps we need to work through as we progress with the acquisition," he said. "Much of the details are still commercial in confidence because the deal does not finalise until June 30, 2014. I'll be able to provide more details as that process unfolds. Of course, the transaction is still subject to regulatory approval in both Australia and New Zealand."
Godden said the brokerage had been considering the potential for a strategic purchase of the Wesfarmers insurance broking operations since Wesfarmers' announcement last year that it intended to divest them.
AJG
was in negotiations for several months but a deal was only signed last week.
He would not say if the company had considered other Australian purchases too but noted that it was the purchase of Auckland-based Mike Henry Insurance Brokers finalised last week that was a clear indication that the company plans to expand in Australia and New Zealand.
Turning back to the Wesfarmers deal, Godden said it would complement and expand specialised niche practice groups. For example, AJG Australia has specialisations in energy, construction, real estate investment trusts, the university sector, and others.
"These will be strengthened with the additional of skilled broking expertise from within the Wesfarmers broking group," he said.
"The Wesfarmers purchase means we are a broker with a greater resources base, as our family now includes more people with vital skills and experience."
Speaking at a hurriedly arranged conference call to discuss Monday's acquisition announcement as well as first quarter results, J Patrick Gallagher Jr, chairman, president and CEO, said the deal was a "real coup" for the company.
Gallagher said Wesfarmers had "tremendous amount of choice" and was in the process of a potential IPO when his company approached it.
He also spoke about the potential for the deal to produce opportunities for bolt-on acquisitions, and growth in Australasia, and creating a "good platform" to take a closer look at Asia Pacific.