Gallagher CEO responds to industry accolade | Insurance Business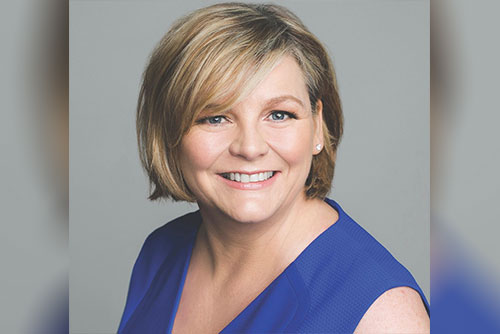 Earlier this month, Insurance Business published the inaugural Global 100 – a list of influential industry figures who are making waves in their local markets, as well as internationally.
Australia proved to be a heavyweight in the line-up, with local professionals claiming a fifth of all positions – among them, was Gallagher CEO Sarah Lyons (pictured).
"There is some amazing talent and experience captured on this list and I feel privileged to be included," Lyons told Insurance Business, following the announcement.
Lyons has been at the helm of Gallagher's Australian operations since 2017 and is the only female head of an international brokerage within the country.
The Sydney-based exec was formerly with OAMPS, prior to Gallagher's acquisition of the firm in 2014, and has served in a number of senior positions since.
"Although Gallagher is a well-established brand globally, we are still a relatively new presence in the Australian market," said Lyons. "Being included on the list is credit to the hard work and smart thinking of the broader Australian team."
Lyons also discussed the importance of having an in-depth understanding of the local insurance market – as well as a broader awareness of international trends.
"The global insurance industry is going through a significant period of structural and market change, so keeping abreast of emerging risks and trends and how they impact clients is a key priority for me and my team," she said. "I work in close partnership with my carrier and industry partners to ensure we are engaging in the conversations that ultimately help clients move forward with confidence."
While Gallagher is somewhat of a newcomer to Australia, Lyons said the local operations are able to compete on a global stage because it can pull from a wider network which covers New Zealand, Asia, the US, the UK, Latin America and Canada, with partners in 150 countries.
"We work with multinational organisations who benefit from Gallagher's expertise in these markets," she explained. "Also, clients having an Australian operation as part of an international footprint benefit from having a team of local experts on the ground and ready to help."