Gallagher highlights employers' obligation to protect their workers | Insurance Business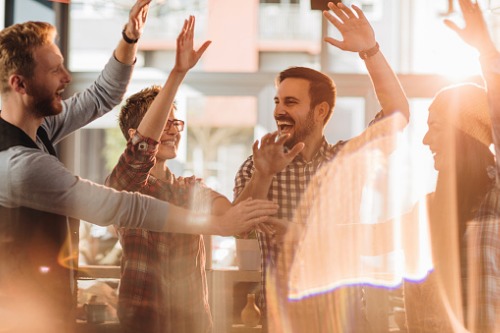 Workplace injuries and related conditions cost billions of dollars in insurance claims annually, a fact that many small businesses tend to disregard. Workers' compensation insurance is compulsory by law, and brokers must always advise their clients to remain compliant.
In a blog post, insurance broking giant Gallagher discussed the importance of workers' compensation insurance, which protects businesses and their workers in the event they are injured or become ill in the line of work and must take a week or more off.
Workers' compensation insurance pays workers for lost wages if they're unfit to work, as well as covering medical costs, and providing compensation for permanent disability or death.
Who must provide worker's compensation insurance?
According to Gallagher, businesses in all Australian states and territories are required to have workers' compensation for anyone they employ who meets the definition of a worker, which includes the following subsets:
Full-time workers on a wage or salary
Part-time, casual and seasonal workers
Workers on commission
Contractors and sub-contractors (in some circumstances)
The number of casual workers in Australia is growing rapidly, with Gallagher estimating over two million Australians are working in this manner, especially in the food and beverage industry. Businesses that employ casual workers must be reminded that they are not exempt from providing their workers their legal entitlements and rights to benefits, which include the right to a safe workplace and to apply for compensation in the event of a work-related injury.
Read more: GB welcomes report findings into WorkSafe
Brokers must help their clients, especially small businesses, to make sure that they understand and comply with their obligations to avoid penalties. Business owners are responsible for the safety of the workplace and must come up with a response plan if a safety incident occurs. The plan should cover potential threats, first actions such as evacuation, and medical response resources and incident documentation.
If an incident takes place, business owners must implement changes to ensure it doesn't happen again. There should also be a return-to-work programme for a recovering worker if they are unable to resume their normal duties.
Data from SafeWork Australia shows that mental health disorders are a primary cause of worker disability, with work-related stress accounting for 7% of all claims. According to Gallagher, these involve substantially higher costs and poorer recovery rates than other workers' compensation claims, can take longer to resolve, and call for a different approach from physical issues.
Who are exempt from worker's compensation insurance?
Unfortunately, sole traders are not eligible for workers' compensation insurance to protect themselves. Instead, they will need to organise their own personal illness, death or disability insurance.
Contractors are more of a grey area, where obligations may vary across states and territories. Brokers and business owners are advised to check with their local workers' safety or insurance authorities.